It's time for holiday family FUN in Stockton! We are lucky to have so many holiday attractions and events to make this special season OH so merry and bright! From Santa sightings to Christmas Tree lightings, to Holiday attractions and special events... Macaroni KID Stockton has all the details for you and your family to make the most of this holiday season.
Macaroni KID Stockton is adding holiday events regularly as we find them, so check back often for updates! Have an event to submit to our calendar? Submit events here!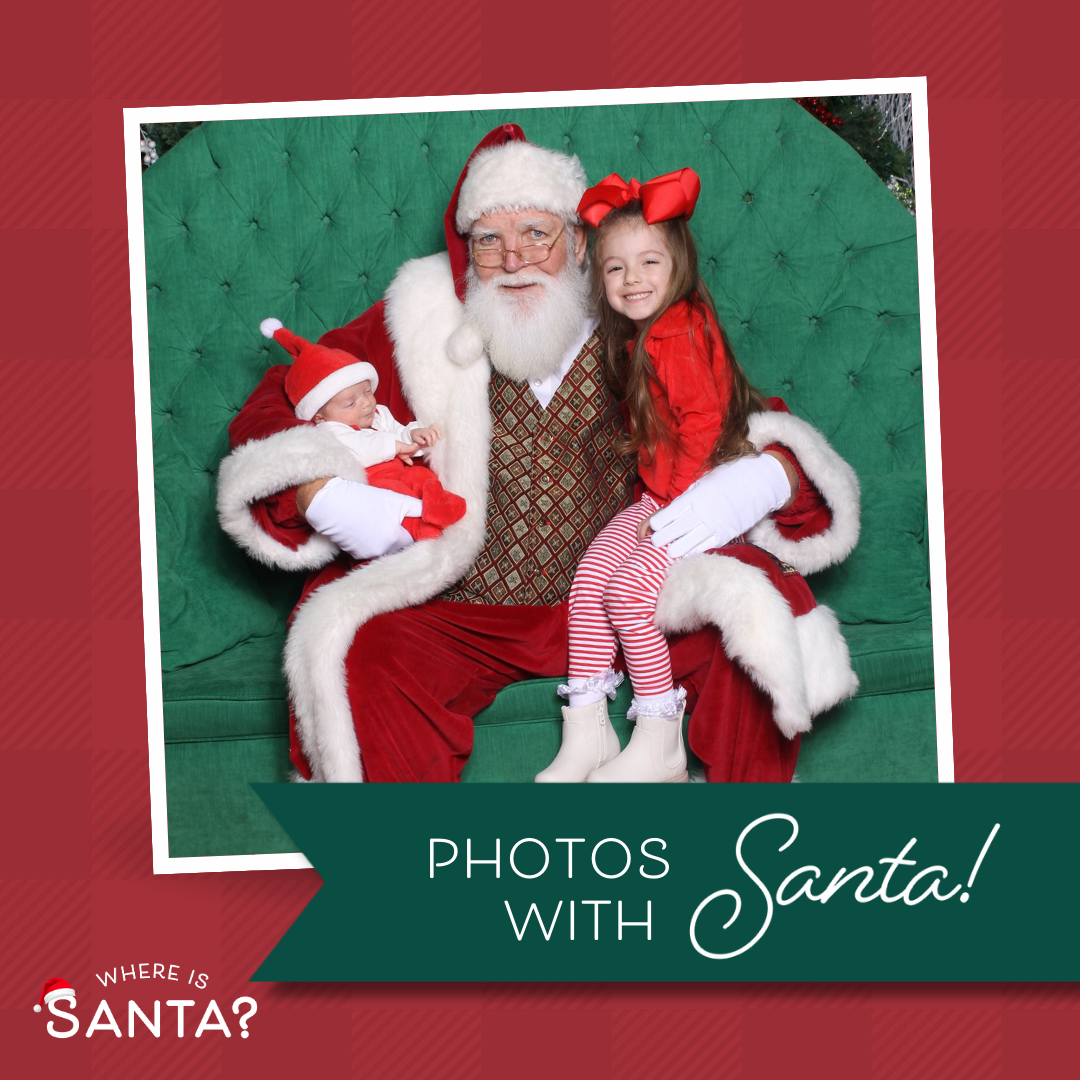 Santa Experience at Weberstown Mall
Bring the family to capture magical holiday moments with Santa that you'll treasure forever!
Save time this holiday season and reserve your photo time slot in advance through the link above. Walk-ins welcome.
Visit weberstown.com for details
Santa will be at Weberstown Mall from November 22-December 24, 2023
---
Santa Claus and Chug-A-Bug Train in Lincoln Center
November 25th and December 2,3,9,10,16,17
1-4pm
Macaroni KID Stockton is making it a priority to shop local, especially during the holiday season. Here you can find a list of places to shop for all your family and friends!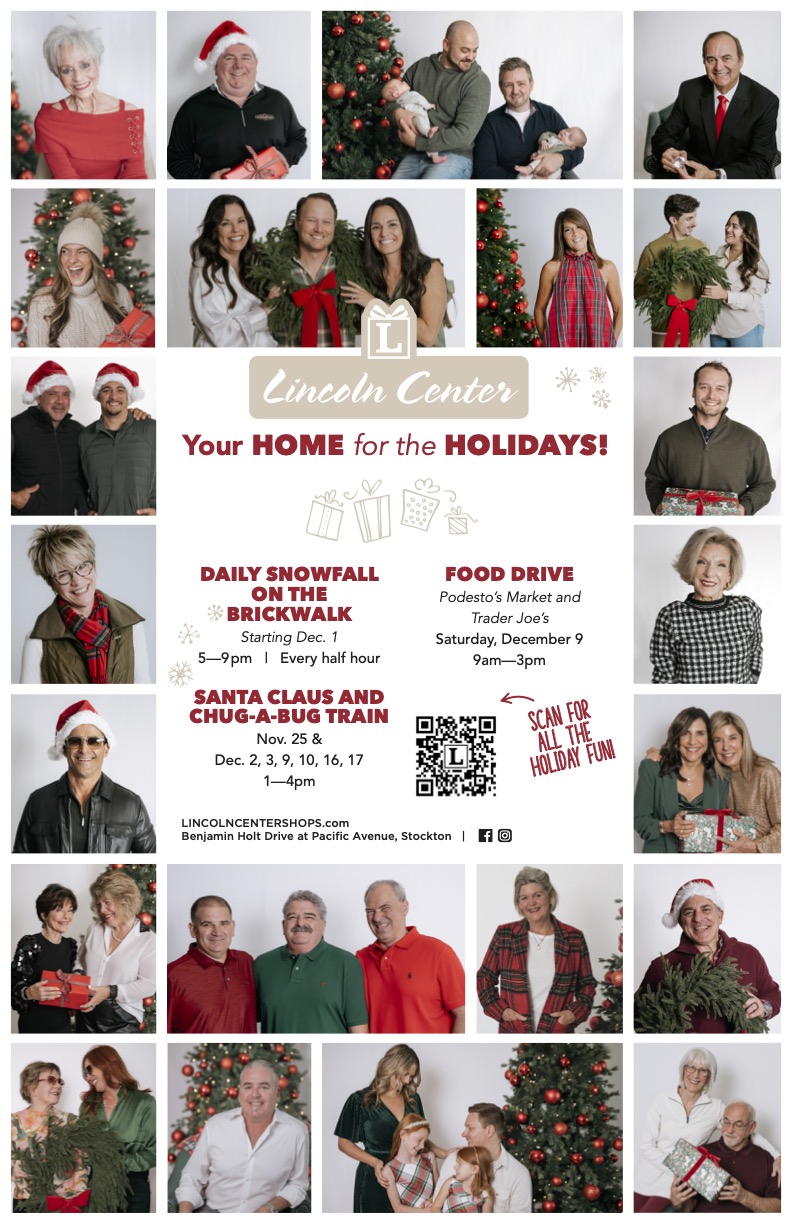 Lincoln Center Holiday Gift Guide
It's the most wonderful time of the year and our Holiday Gift Guide is here! We look forward to this every year as we get to show off the best of what our retailers have to offer all in one place. Take a peek, whether you're shopping for loved ones or looking to decorate your home, we have everything you need to make this holiday season the most memorable.
---
November 24th- Black Friday (Exclusive scratchers for first 50 shoppers. Deals all day!)
November 25th- Small Business Saturday: Raffles and Deals all day
10am-5pm
December 8-10th Christmas at the Market Weekend
---
Choose from over 300 bisque designs and 70 different colors.
Create a one of kind pottery piece to keep for yourself or to give as a gift.
Gift certificates available
---
Shop for your Seasonal Home Furnishing and Decor and Gifts for the Holidays
18827 E Highway 26 in Linden, California
---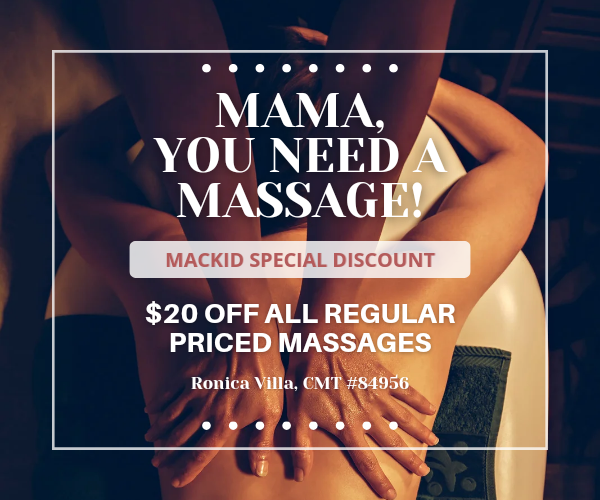 Give the gift of massage!
Treat yourself or purchase gift certificates for loved ones.
Sweeten the holidays with Nothing Bundt Cakes.
The perfect stop for all your cake needs!
128 Lincoln Center
---
Here you can find a list of ticketed or by reservation only, holiday events and attractions in the local area.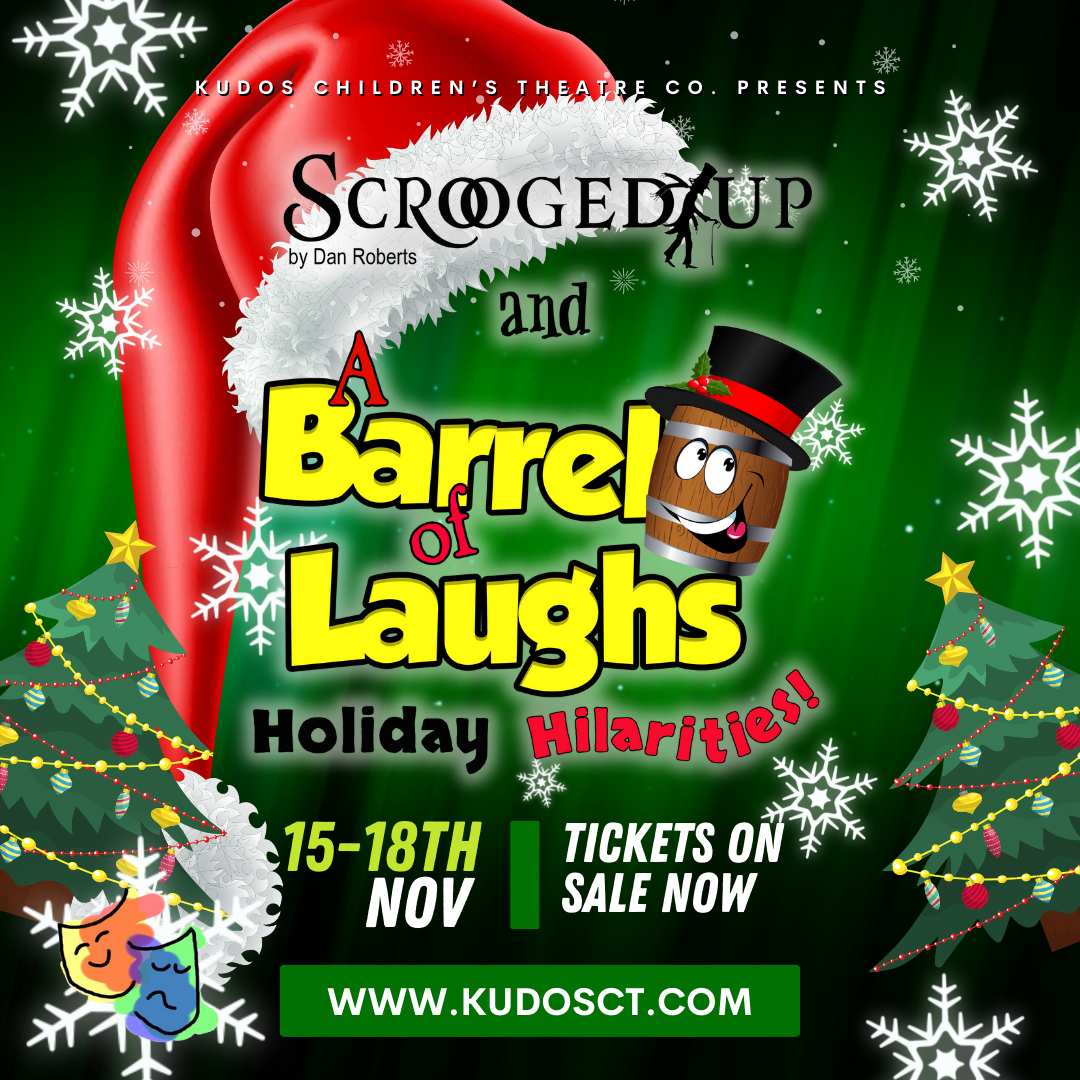 Scrooged Up! and. A Barrel of Laughs Theatre Show
The two-hour production features Holiday jokes and sketch comedy, musical numbers, Christmas stories and a rendition of Dickens' "A Christmas Carol" that will leave you in stitches.
November 15-17th at 6pm
November 18th at 2pm
$20/ticket
---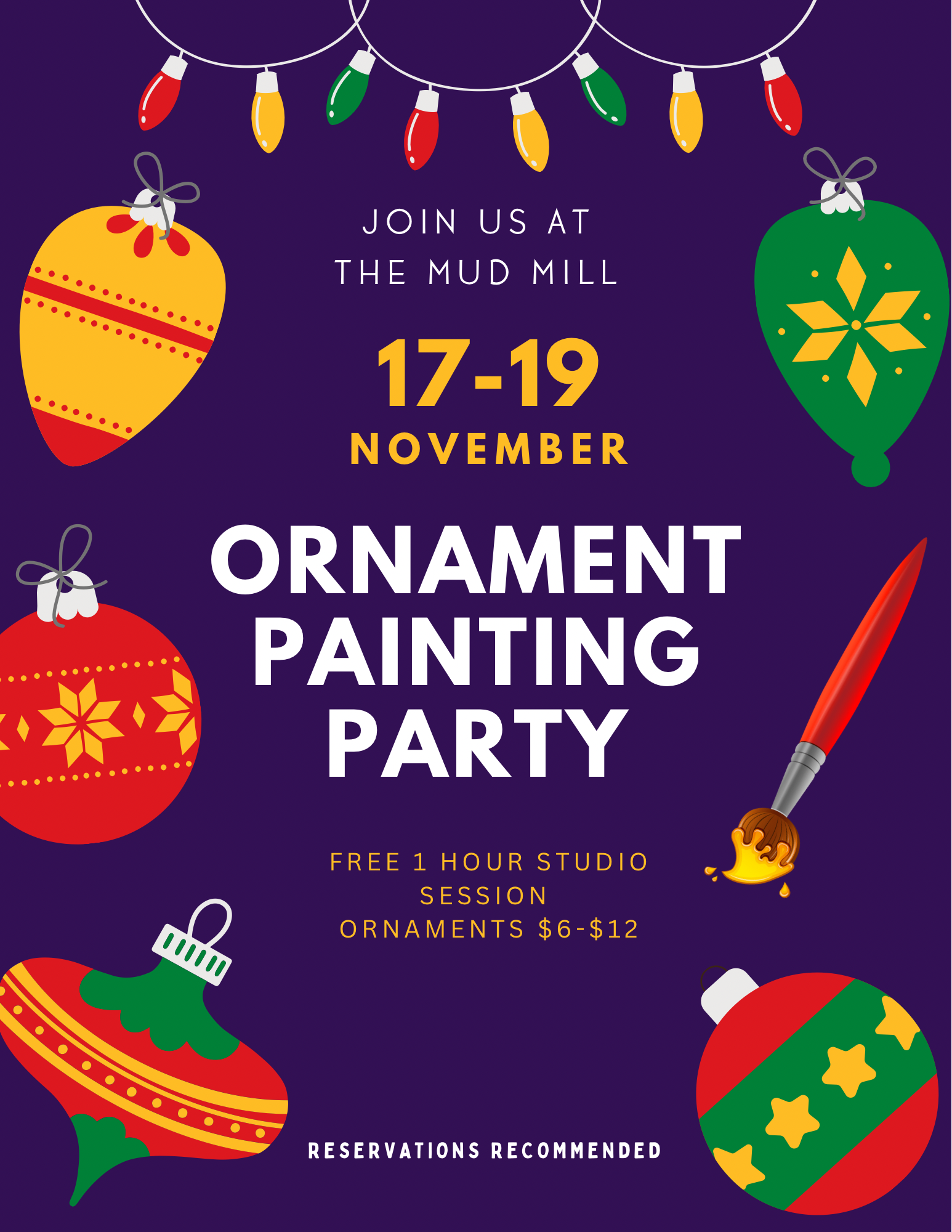 Ornament Painting Party at The Mud Mill
Free 1 hour studio sessions with the purchase of an ornament ($6-$12)
November 17-19th (Reservations recommended)
---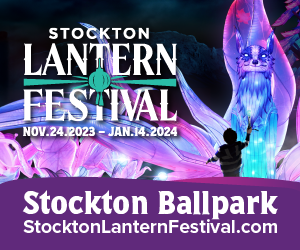 An amazing lighted lantern experience at the Stockton Ballpark.
A magical forest brimming with hundreds of larger-than-life glowing creatures and plants that will transport you to a world full of wonder and imagination.
November 24th-January 14th
---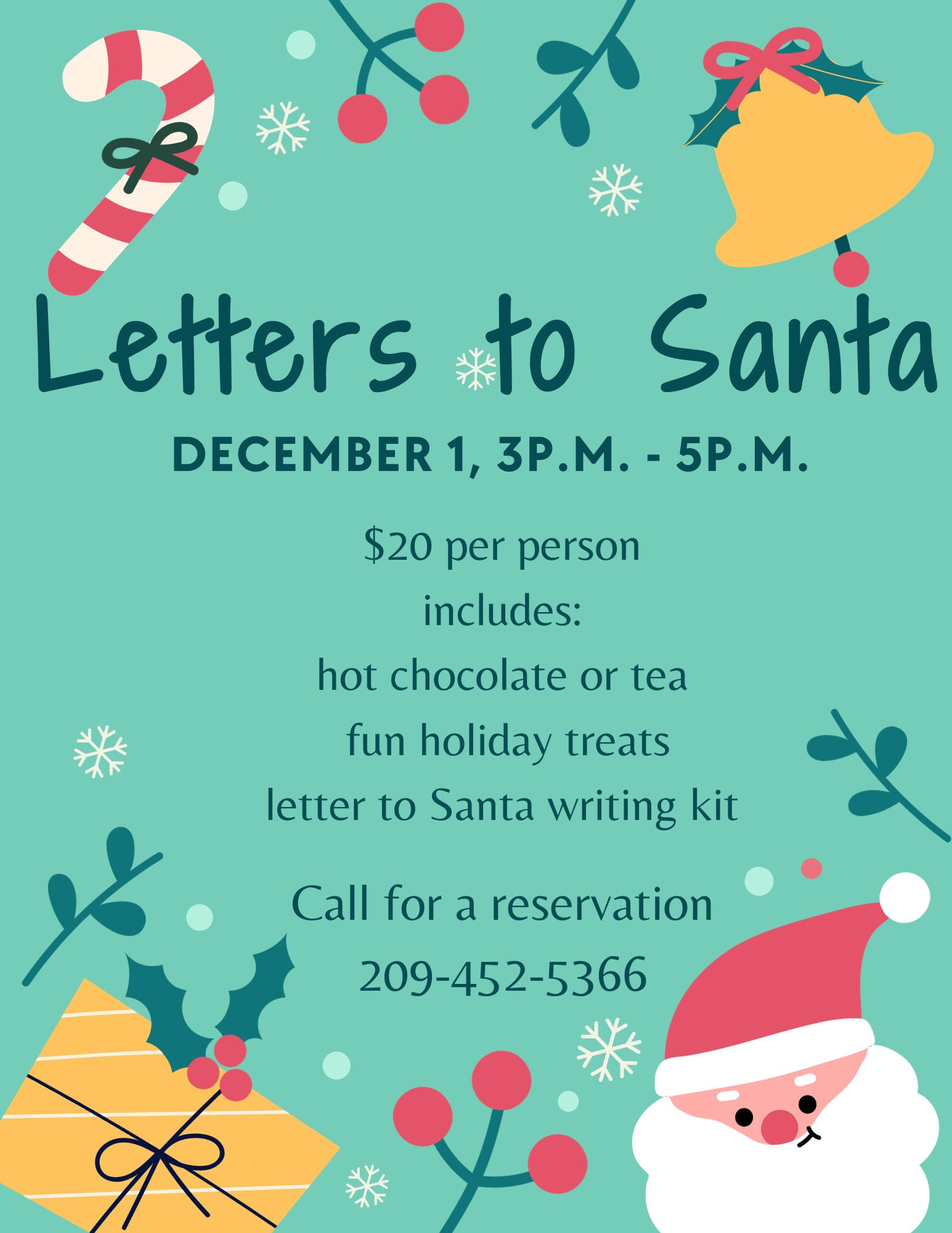 Hot Chocolate or Tea, fun holiday treats and a letter to Santa writing kit
$20 per person (Call for a reservation 209-452-5366)
December 1st 3-5pm
The Hidden Tea Room
---
Come out for an afternoon of candle making fun!
You get to customize your own scents for your candles which is perfect for a gift or yourself!
There will be step by step instructions all supplies included.
December 2nd 2-4pm
4330 N. Pershing Avenue Suite B21
---
Festival of Trees is an annual tradition at the San Joaquin County Museum. Join us for this festive, two-day celebration of the holidays featuring, crafts, entertainment, food, and beautifully decorated Christmas trees. Enjoy performances by local artists, pick up a festive swag or wreath made by our Docent Council members, and stroll our beautiful 18-acre grounds as you and your families make memories which will last a lifetime.
December 2nd & 3rd
San Joaquin County Historical Society & Museum
---
Holiday Kaleidscope at Haggin Museum
Get creative at the Haggin! 2nd Saturday events are designed for children ages 5-12.Reservations are not required, but seating is available on a first come-first served basis. Materials and activities are included with regular admission.
December 9th 1:00pm-2:30pm
---
Pacific Horn's for the Holidays
Come and celebrate the holiday season with Pacific's Horns for the Holidays performance at the Haggin Museum. Students and community members will come together to perform music that is sure to get you in a festive spirit.
December 9th 3-4pm
---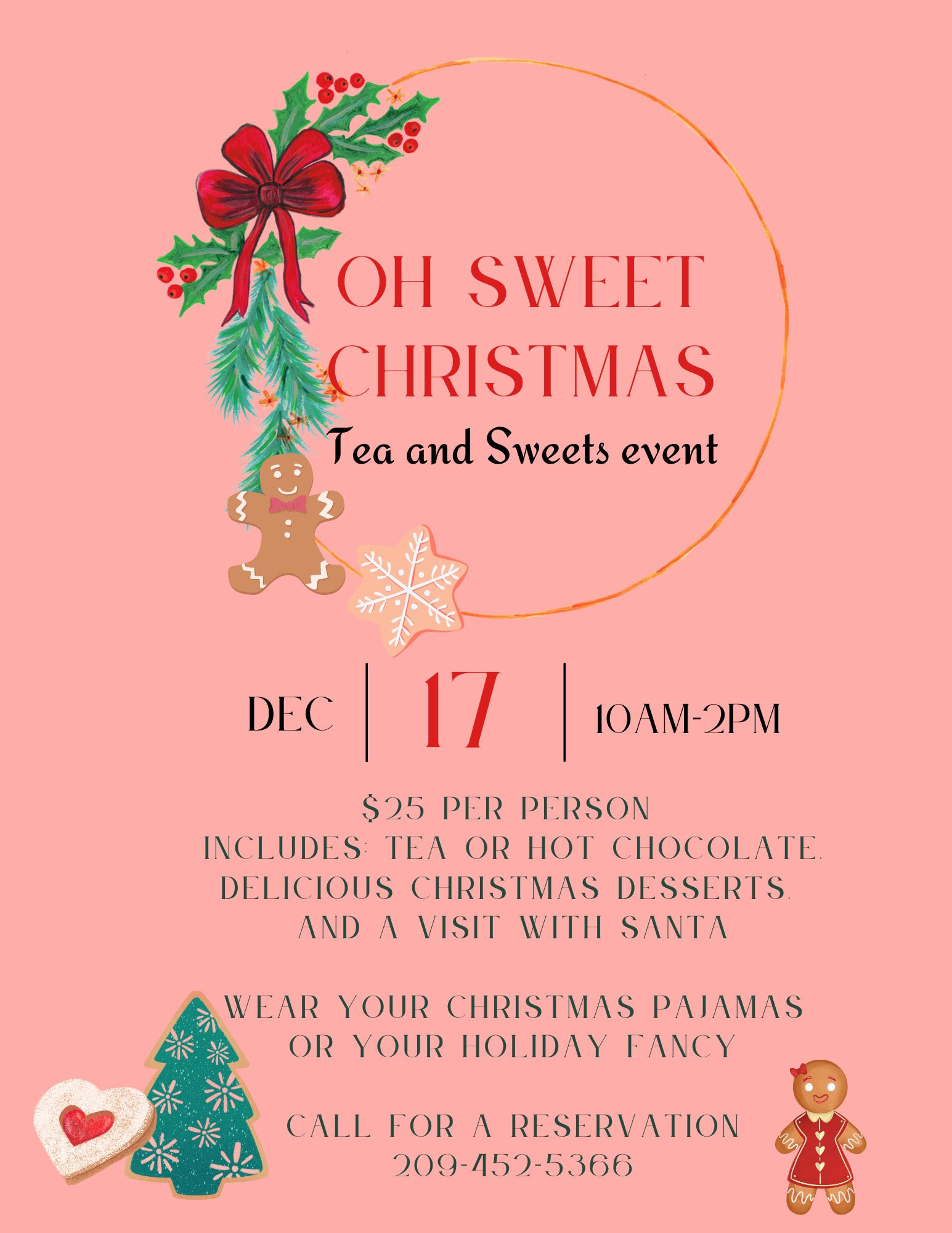 OH SWEET CHRISTMAS-Tea and Sweets Event
Tea or Hot Chocolate, Delicious Christmas Desserts and a visit with Santa
Wear your Christmas Pajamas or your Holiday Fancy
$25 per person (Call for a reservation 209-452-5366)
The Hidden Tea Room
---
Ring in another holiday season with the sound of joyful holiday music brought to you by Opus Handbells – a group of musicians whose goal is to advance the art of handbell ringing. Unaffiliated with any church or organization, Opus' repertoire includes a wide selection of sacred and secular music.
December 21st 7-8pm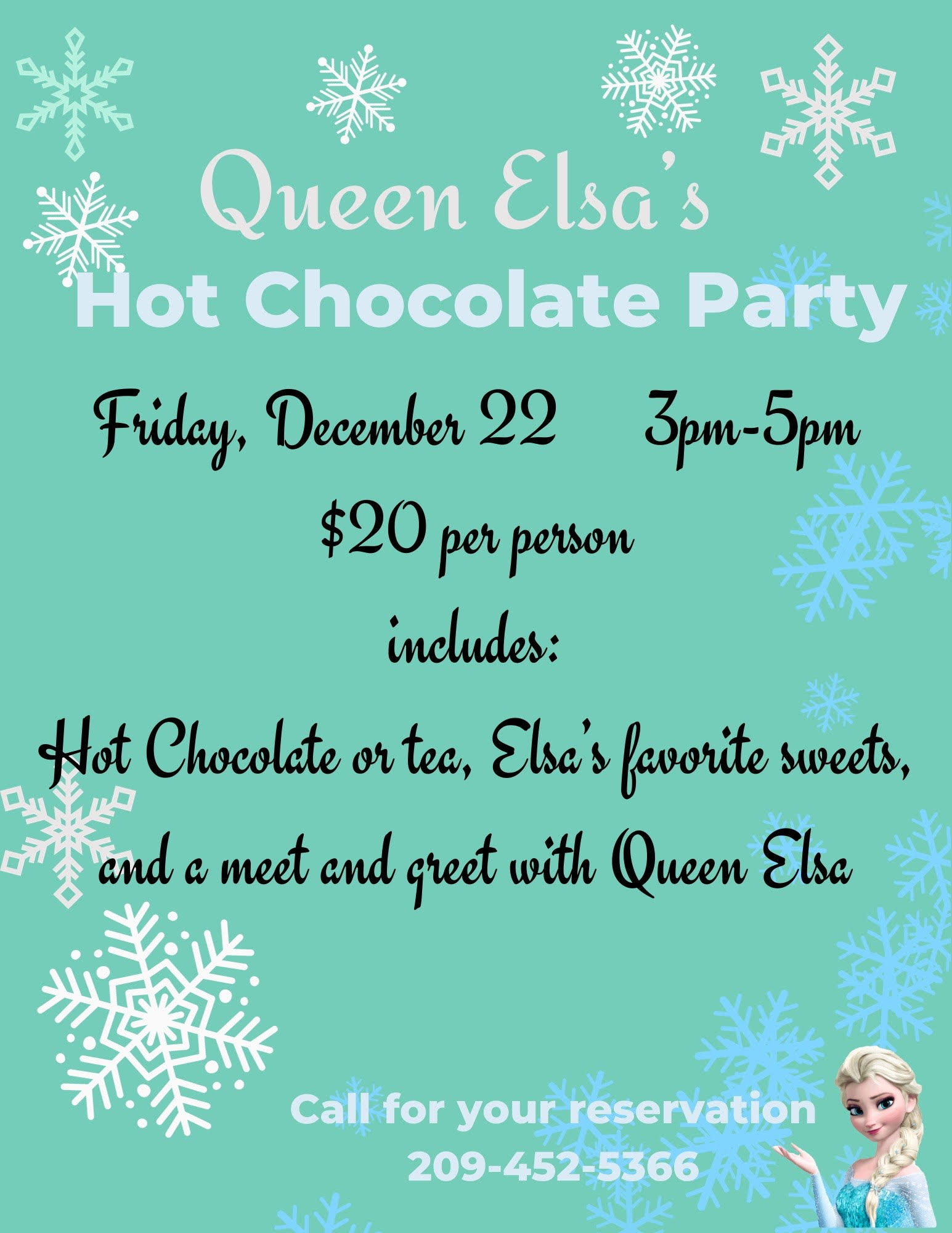 Queen Elsa's Hot Chocolate Party
Hot Chocolate or Tea, Elsa's favorite sweets, and a Meet and Greet with Queen Elsa
$20 per person (Call for a reservation 209-452-5366)
December 22nd 3pm-5pm
The Hidden Tea Room
---
NOVEMBER 12TH
Lincoln Center's Holly Jolly Christmas Faire
Santa Claus Visits, Horse and Carriage Rides, Chug-A-Bug Train Rides, Holiday Shopping Promotions, Live Reindeer and Snowfall on the Brickwalk
Sunday, November 12th 11am-5pm
Lincoln Center-Benjamin Holt Drive at Pacific Avenue
---
NOVEMBER 21ST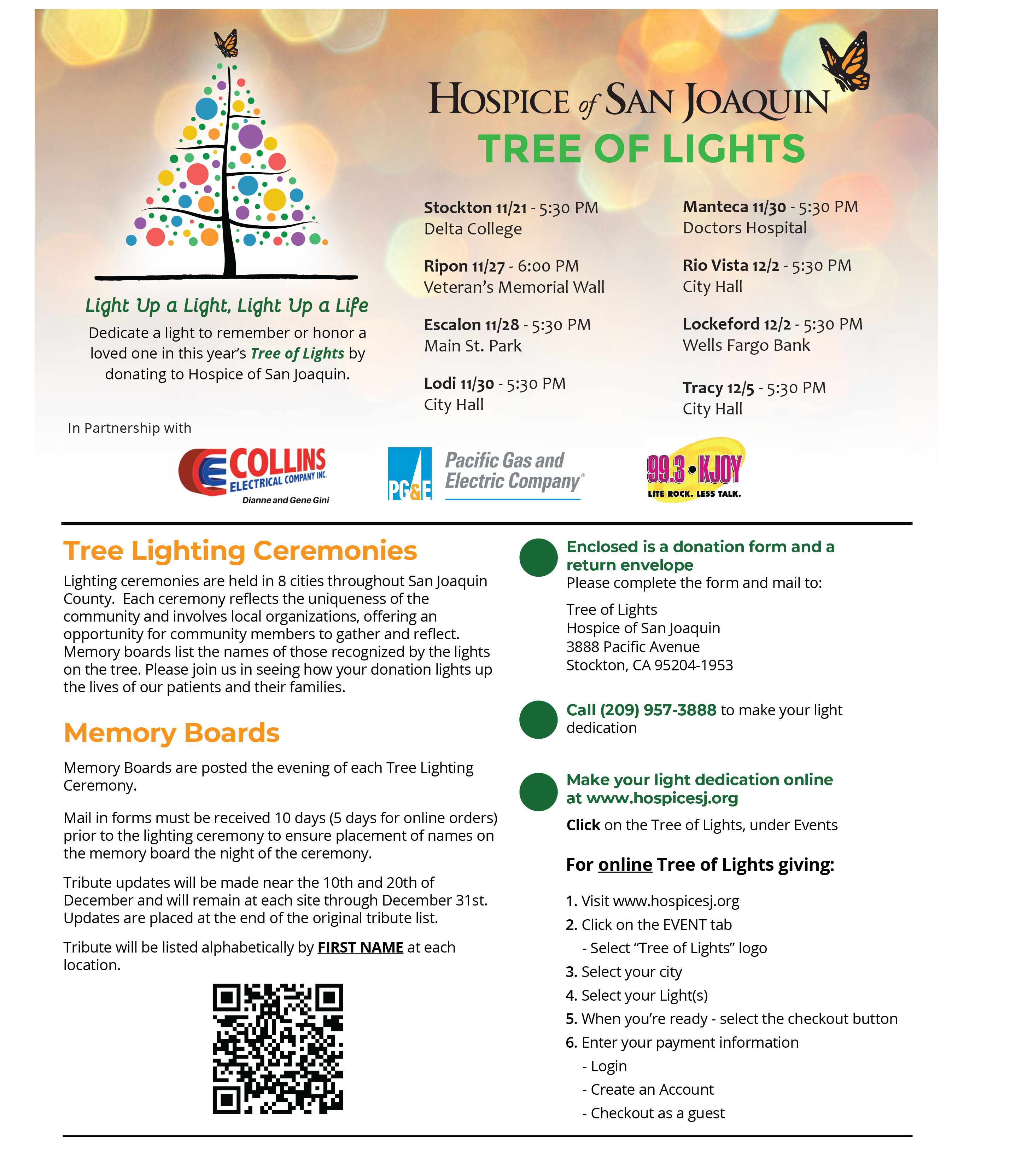 Annual Hospice of San Joaquin Tree of Lights Lighting Ceremony
November 21st at 5:30pm
San Joaquin Delta College
---
NOVEMBER 30TH
Enjoy the parade in downtown for the Lodi Christmas Light Extravaganza!
Experience the magic of the Lodi tradition as it ushers in the festive season. Immerse yourself in a stunning spectacle of over 80 floats adorned with a dazzling array of lights. Enchanting residents and visitors of all ages, this vibrant celebration features marching bands, dance groups, and themed vehicles. Join us and be captivated by the beauty and joy of this cherished event.
November 30th 6:15-9:00pm Downtown Lodi
---
DECEMBER 1ST
Daily Snowfall on the Brickwalk (Lincoln Center)
Starting December 1st
5-9pm-Every half hour
Winter Reading Kickoff Party (Ugly Sweater themed)
Crafts and Hot Cocoa (while supplies last)
Troke Library 502 W. Benjamin Holt Drive
December 1st at 3:00pm
---
DECEMBER 2ND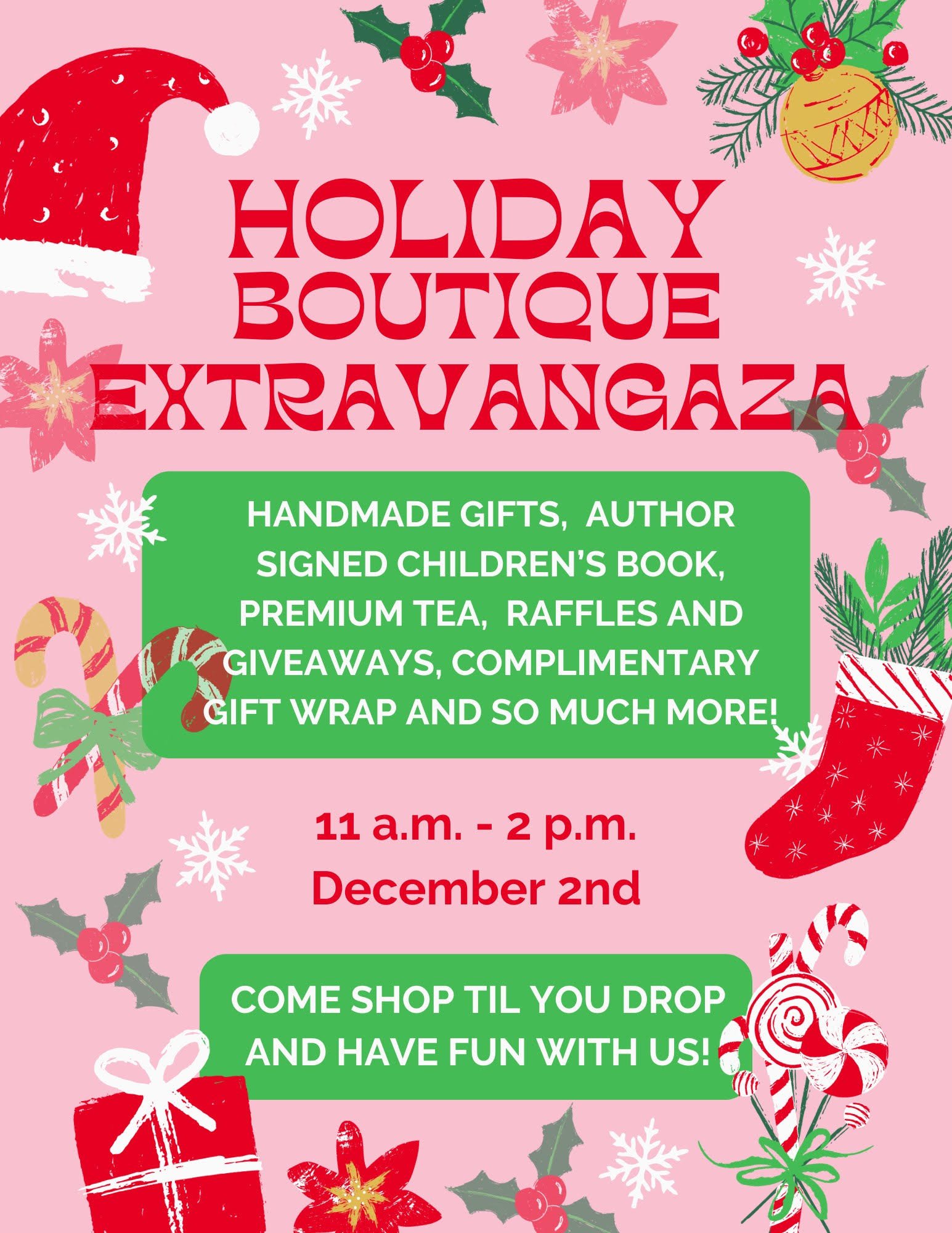 Come Shop til you drop and have fun with us!
December 2nd 11am-2pm
The Hidden Tea Room
---
Stockton's Miracle Mile Holiday Sip & Shop
Wine Stop's, Open House, Pictures with Santa, Cookie Decorating and Hot Cocoa
Christmas Music and Annual Tree Lighting at Tuxedo Court
December 2nd 12:00pm-5:00pm
Annual Lighted Boat Parade in Downtown Stockton
Christmas lights adorn boats and yachts as they sail into the downtown Stockton Waterfront!
Delta Reflections has the reputation of being a great evening for spectators of all ages, so bundle up and be a part of this wonderful family event. The lighted boat parade takes place, rain or shine!
December 2nd 5-7:30pm
Weber Point at the Downtown Waterfront- 221 North Center Street
---
City of Stockton Annual Holiday at the Point: Tree Lighting Ceremony
Kick off the holidays with the Annual Tree Lighting Ceremony at Weber Point Events Center.
Arrive early to enjoy live caroling, snowfall, and special visits from both Frosty the Snowman and Santa.
Be sure to bundle up for the cold, bring chairs and blankets
December 2nd 5:30pm-7:30pm
Weber Point Events Center 221 N. Center Street
---
DECEMBER 9TH
Holiday Market: Ugly Sweater Popup Event
Let's get our holiday shopping on and wear our lovely ugly sweaters!!!
Food and crafter vendors! Raffle prizes and ugly sweater vendor contest!
December 9th 12-5pm
Courthouse Plaza Stockton
---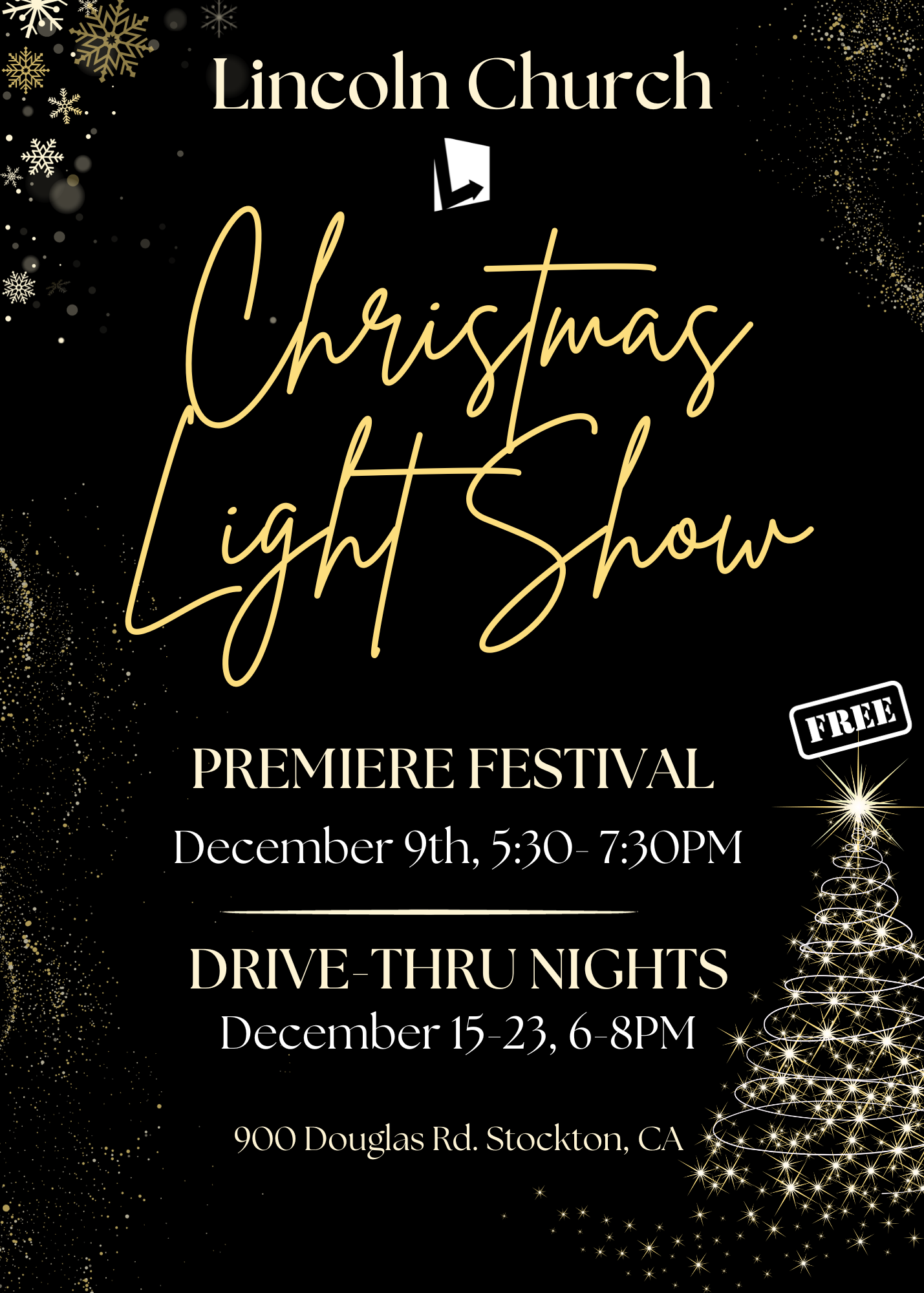 Christmas Light Show Festival at Lincoln Presbyterian Church
Join us for a night of fun for the whole family.
Free food, games, live music from The Lack Family Band and a premiere showing of our Light Show at 7pm
December 9th 5:30-7:30pm
---
DECEMBER 15TH
Silent Disco, Arcade Games, Sensory Stations and Community Resources for families
The Underground Arcade
306 E Main Street
---
Yosemite Street Village Holiday Market
Shop for skin care, artisinal jewelry, ornaments, children's clothing and more while enjoying delicious foods and sweet treats from local vendors
Yosemite Street Village-900 Block of Yosemite St. between Acacia and Poplar St.
Friday, December 15th 5:00pm-8:30pm
---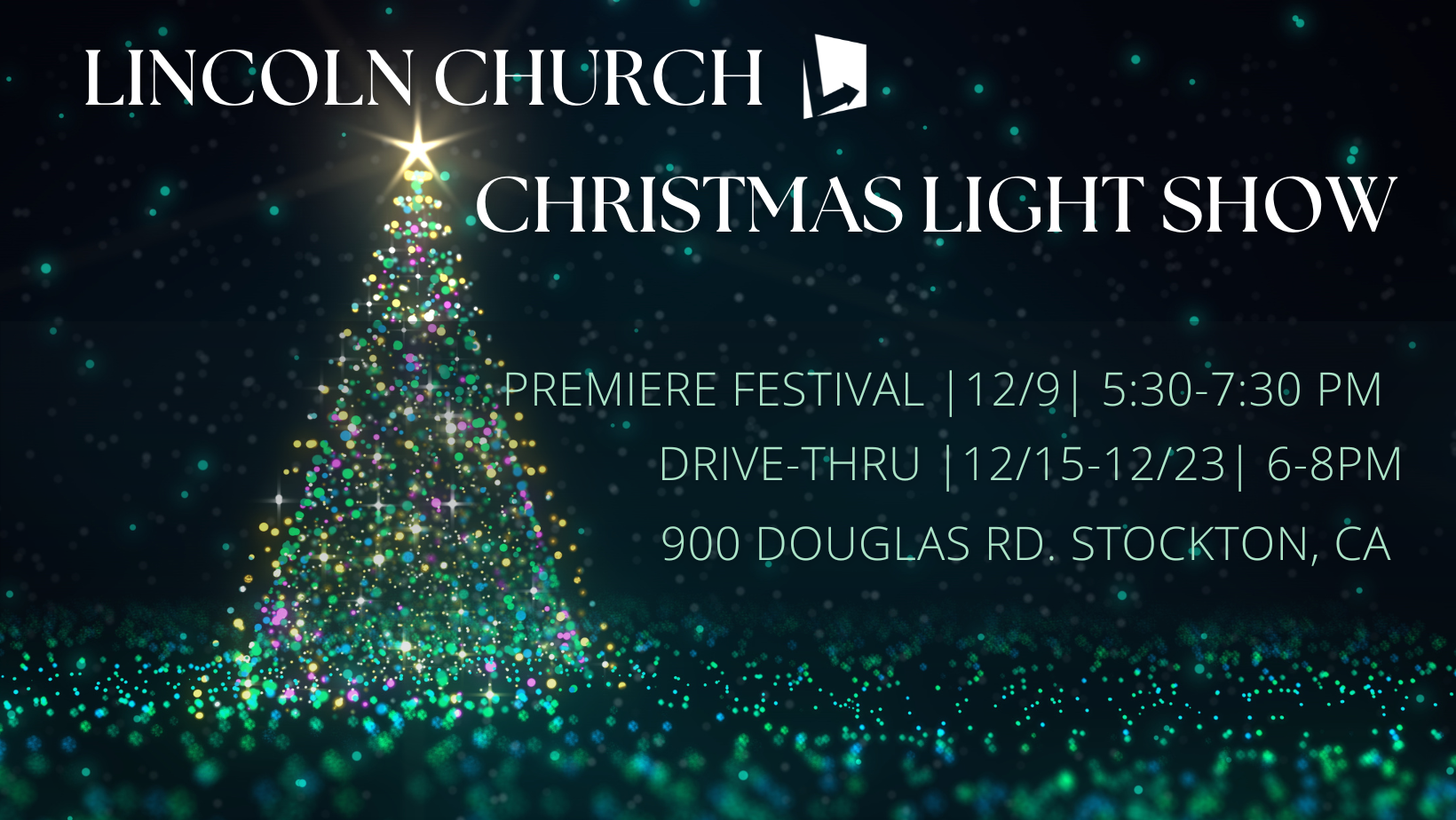 Drive-Thru Christmas Light Show at Lincoln Presbyterian Church
Bring your family for our drive-thru experience of the light show.
Listen to it on your radio and stay in the warmth of your car
December 15th-23rd 6-8pm
900 Douglas Road
Opportunities to give back and help those in need
Donate $25 and help a child in Stockton celebrate Christmas
(each package will include a book, $25 gift card, candy and Christmas card)
Donations can be mailed or delivered to the Presentation Church Ministry Center
For more information contact Susan and Bill Loyko 209-943-1575
---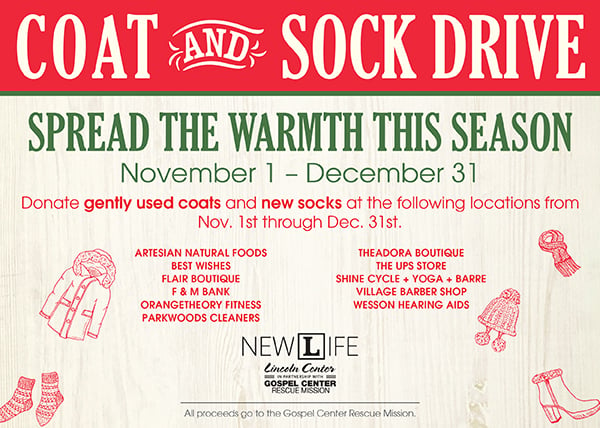 Visit Participating Stores in Lincoln Center
November 1st-December 31st
---
Share the gift of reading this holiday season.
Collecting new books for children in the community from November 12th-December 17th.
Drop off locations in Lincoln Center: David's Pizza, Sheryl Giles Bridal and McCaulou's.
November 12th-December 17th
---
New Unwrapped Toys-Donations will go to local school districts
Free Kid craft with donation
Thursday, November 30th, 2-6pm
Balduzzi Pediatrics 4632 Georgetown Place, Suite C
---
Stockton Fire Department-Holiday Toy Drive
All toys collected go directly to the children and families in need through CAPC (Child Abuse Prevention Council).
Drop off donations to any Stockton Fire Station or Fire Administration
Questions? Call (209)937-8801
Presents accepted until December 8th, 2023
---
Accepting Toys for all ages
December 2nd 12-4pm
Salvation Army: 1305 Weber Avenue Stockton, CA
---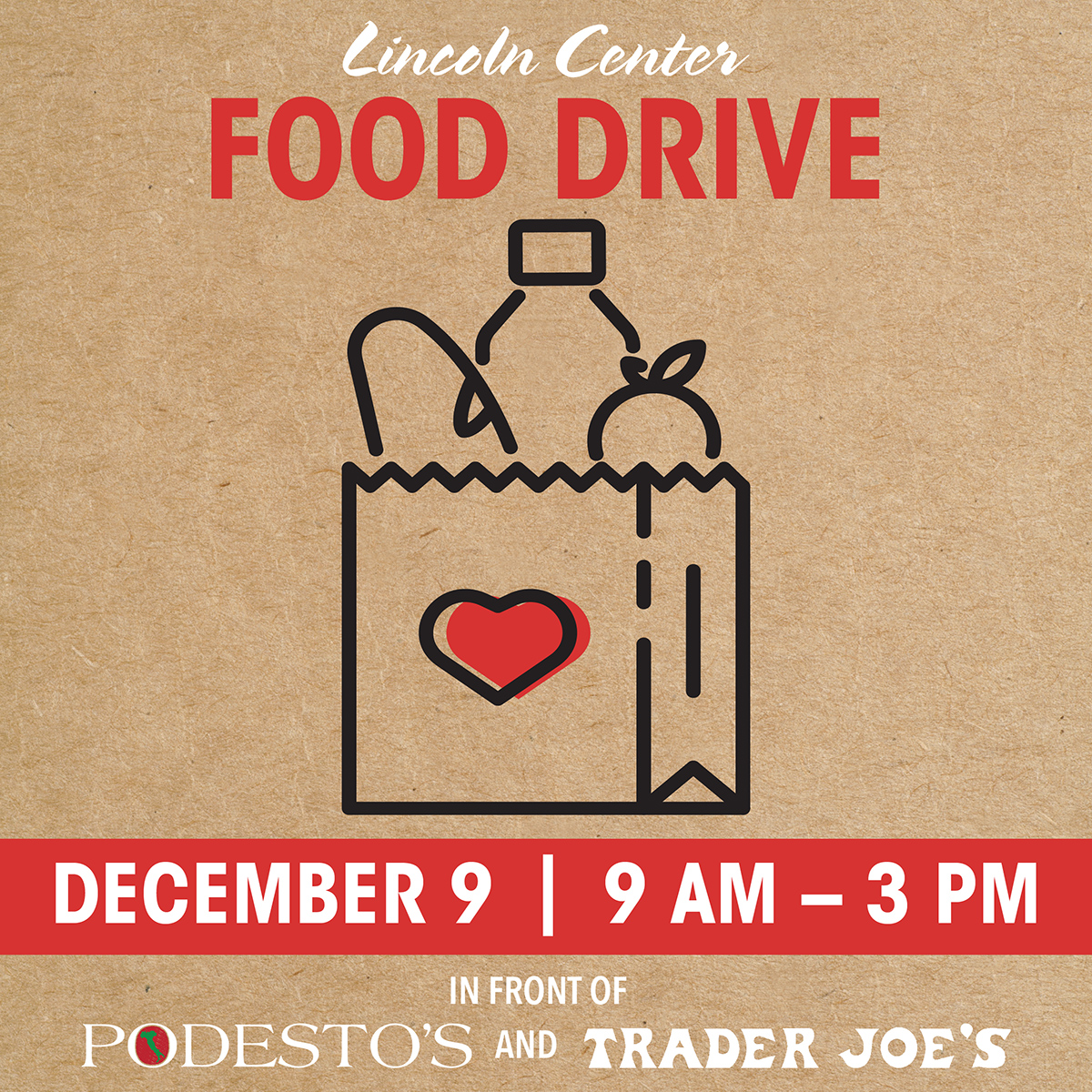 Podesto's Market and Trader Joes
Saturday, December 9th from 9-3pm
---
Hospice of San Joaquin Tree of Lights Donation
Donations accepted until December 31, 2023
Tree of Lights offers a chance for anyone in the community to recognize the people who have impacted their lives, through a memorial or honorary light dedication. Your donation will light up our Tree of Lights and support Hospice of San Joaquin's programs for terminally ill patients and their families.
Do you know of a 2023 family-friendly holiday event or attraction in Stockton that isn't listed here? Please submit your event here https://stockton.macaronikid.com/events/submit and we will add it to our Macaroni KID Stockton Holiday Guide!