Did you know that November is National Gluten Free Diet Awareness month? It was founded by the National Foundation for Celiac Awareness in order to increase support for those with celiac disease and gluten intolerance.
Although I've seen more and more gluten-free products at grocery stores in the past couple years, it wasn't too common to see bakeries specializing in ALL gluten free products! However, earlier this year, we went to a market and saw a gluten-free vendor and her table was full of the most delectable baked goods. That's when I met Chelle Futch, owner of Blessed Glutenless Bakery. In 2018 she was diagnosed with Celiac Disease, a condition which is caused by an immune reaction to gluten. She shared how much she loves desserts but it was very difficult for her to find any good gluten-free dessert options at that time. So she learned how to make them herself and on December 7th, 2022, she applied for a permit and business license and officially launched "Blessed Glutenless Bakery." She is coming up on her 1 year anniversary and in just a short amount of time the business has grown so much that she even brought on a business partner, Darren.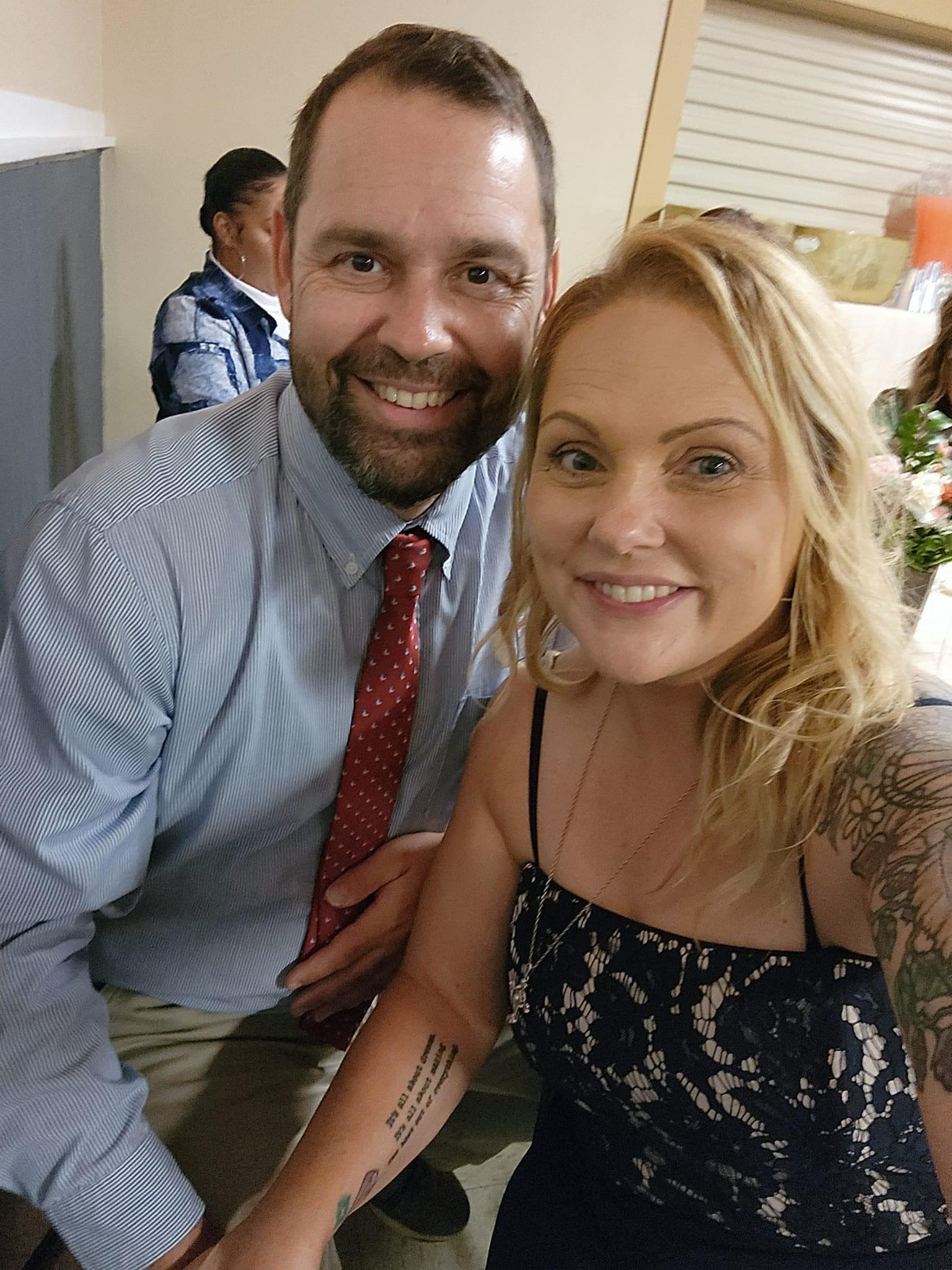 They met at their church in January of this year. Chelle was involved in a ministry that Darren leads where they prepare and feed about 100 people every Monday morning. He enjoys being in the kitchen and cooking so when they started working together through their church ministry, it opened up the perfect opportunity for Darren to join Chelle on her journey to grow her bakery business as well. They recently partnered up with Inspire Coffee in Lodi where they have a refrigerator stocked daily with an array of their gluten-free baked goods. They hope to make their way into more local coffee shops in the surrounding areas in the very near future. You will also find them at local markets and events throughout the year including the Galt Saturday Market coming up on November 4th.
| | |
| --- | --- |
| | |
Some of their most popular items include their Lemon Loaf, chocolate chip cookies, and Crinkle cookies (which are also dairy-free). I have had the opportunity to try quite a few of these gluten-free treats and I can honestly say that every single thing I tried tasted delicious. I would have never known it was gluten free!! I also placed a custom order of mini confetti cupcakes for my boys' birthday celebration this year and not one thing went to waste. In fact, I should have ordered way more! They were beautiful, bite-size cupcakes and they tasted amazing! So if you are looking for treats for your next party or special occasion, they are currently accepting custom orders. So, whether you are gluten-free or not, you will absolutely love these gluten-free baked goods. So the next time you are at a local market and you see Blessed Glutenless Bakery, make sure to stop by. They usually have samples available for you to try. If you are in the Lodi area, pop in to Inspire Coffee and grab a drink and a gluten-free treat to pair it with. Eating gluten-free can be a great idea for just about anybody and now you can enjoy locally made gluten-free treats from Blessed Glutenless Bakery.