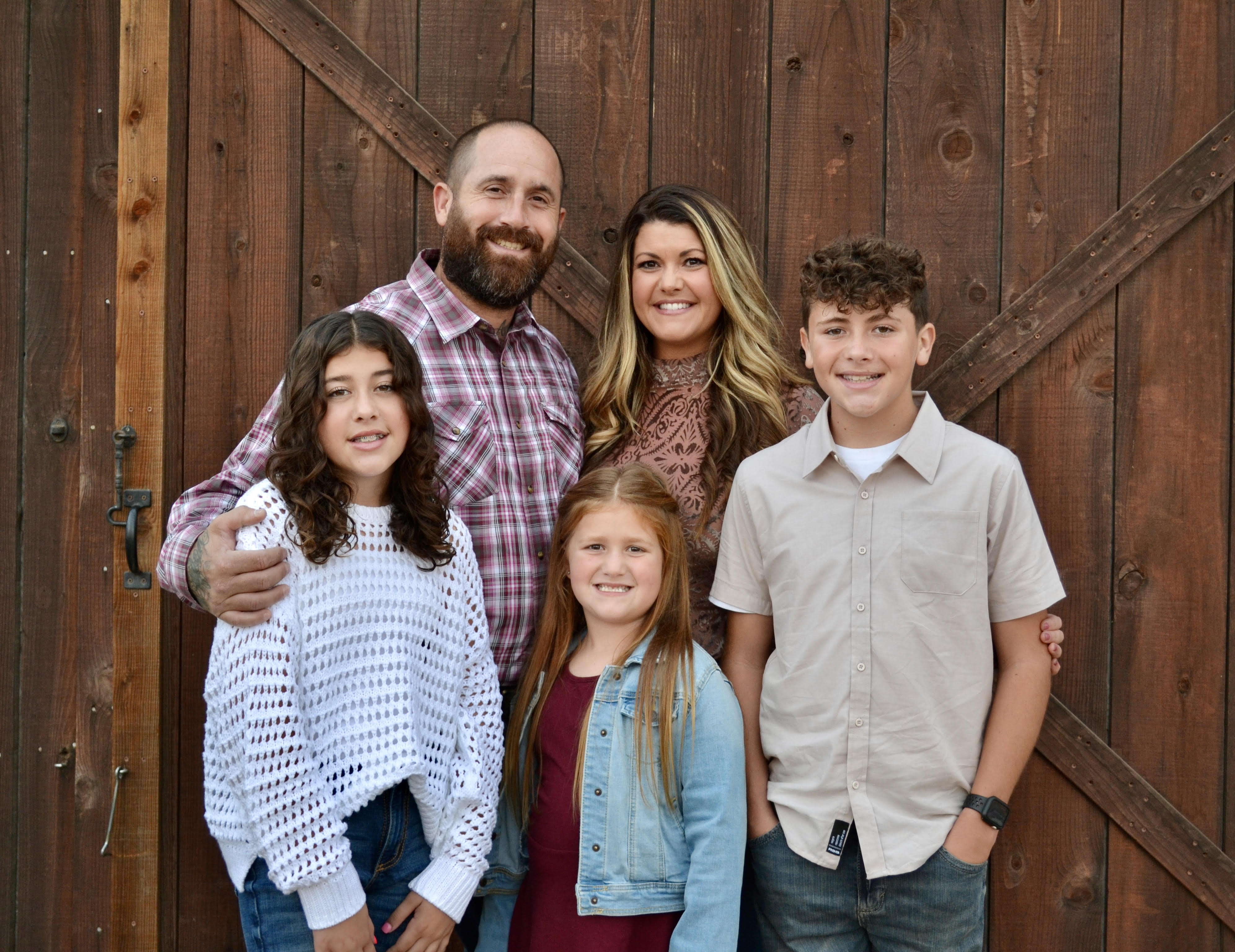 Hi- My name is Lawren Pitrola! I live locally in the 209, with my husband, children and our pup Max. With a passion for words, rhymes and all things poetic; it was time for me to take a leap of faith. In doing so, I found myself writing throughout the day. After a few pages in hand, I decided to send off some of my work to publishing companies near and far. Several never to respond, or rather un-interested. That was until one day... I received an email from an editor with a publishing company, who wanted to publish my book! I was shocked, and in much disbelief.
After several conversations and questions asked - I was ready to begin the process. Contracts were signed, it was then time for the page layouts, and corresponding illustrations. Months beyond months, went by with multiple revisions, as I am a pretty picky person and wanted my illustrations to be just right. Each character was starting to come alive and it was magic! Adding in along the way, personal touches to each page, ie: look for the Seattle coffee mug! I drink from that every morning. It was purchased when my husband proposed to me at the top of the Space Needle, some 8 years ago. Little hints throughout the book that are meaningful to our family.
My book, Dancing Feet, is a charming little story about my youngest daughter, our dog and the days we spent together before she attended school. With all my children now in school full time, I found myself working on several projects to better not only myself, but those around me. That summer a major movie hit the big screen called, The Sound of Freedom. I found myself upset, yet moved by the film- so much so that I knew I had to help. I don't know if it was fate or not, but that same month my book was due to be released. That's when the idea came to me!
I got busy contacting several agencies to partner with. I heard back, almost immediately, from the Operation Underground Railroad organization. They were excited to learn about my newly published children's book, and were beyond pleased when I told them that I wanted to donate 25% of my proceeds to join in the fight. The O.U.R. organization is leading the fight against human/child trafficking.
The movie, Sound of Freedom, was based off of the man Tim Ballard, who once led the O.U.R. organization. His good deeds can never be erased. Human trafficking is the second largest criminal industry in the world. California being the most trafficked state in the United States- and it has to stop! So again, for every book purchased I will be donating 25% of my own proceeds directly to the Operation Underground Railroad organization. Please help do your part in protecting our children, and help raise awareness on the matter.
I feel as though I should address the elephant in the room, if you will... The cost of my book is a bit pricey. I know and I do apologize. That part is completely out of my hands. I make a tiny percentage off of each book, while the rest goes to the publishing company. During the initial process I had mentioned that I wanted two things for my book. One, for it to be a hardcover. Something about it in your hands, knowing it will preserve well over the years, was very important to me.
And more so than that, I needed the book to be printed in the United States. I am a firm believer that supporting American made products is best. We should never lose our sense of pride for our country. One of my daughters was born the day after 9/11, and I feel as though that is one of the most patriotic days for our nation. A day when we all came together as one.
I do have a few other things up my sleeve, but that is for a later date. For now, please enjoy the simple rhymes and playful chaos of my home life, throughout the colorful pages of my recently published children's book, Dancing Feet. You can purchase a copy of your very own online at Amazon, Target and Barnes & Noble. Please keep an eye out for me over the next few months, as I will be doing book signings and readings at some local shops and libraries. I hope to see you there!
With Kindness and Courage,
Lawren Pitrola
@author.lawren.pitrola
Dancing Feet: Amazon Link