Reading should definitely be fun. Developing a love for reading at an early age is how children become lifelong readers, so the books you read and how you read them matters. Do you see this boy in the picture below? That's my 7-year-old Logan reading "Brush your Teeth Rex", a hip-hop rhyming book. I didn't have to tell him to smile for the camera because he thought this book was hilarious. What Logan loved most was the ridiculous attempt his mother made at rapping through the story. I don't rap, I sing as silly as he wants me to, but rap? Well, a mother will do just about anything for her boy.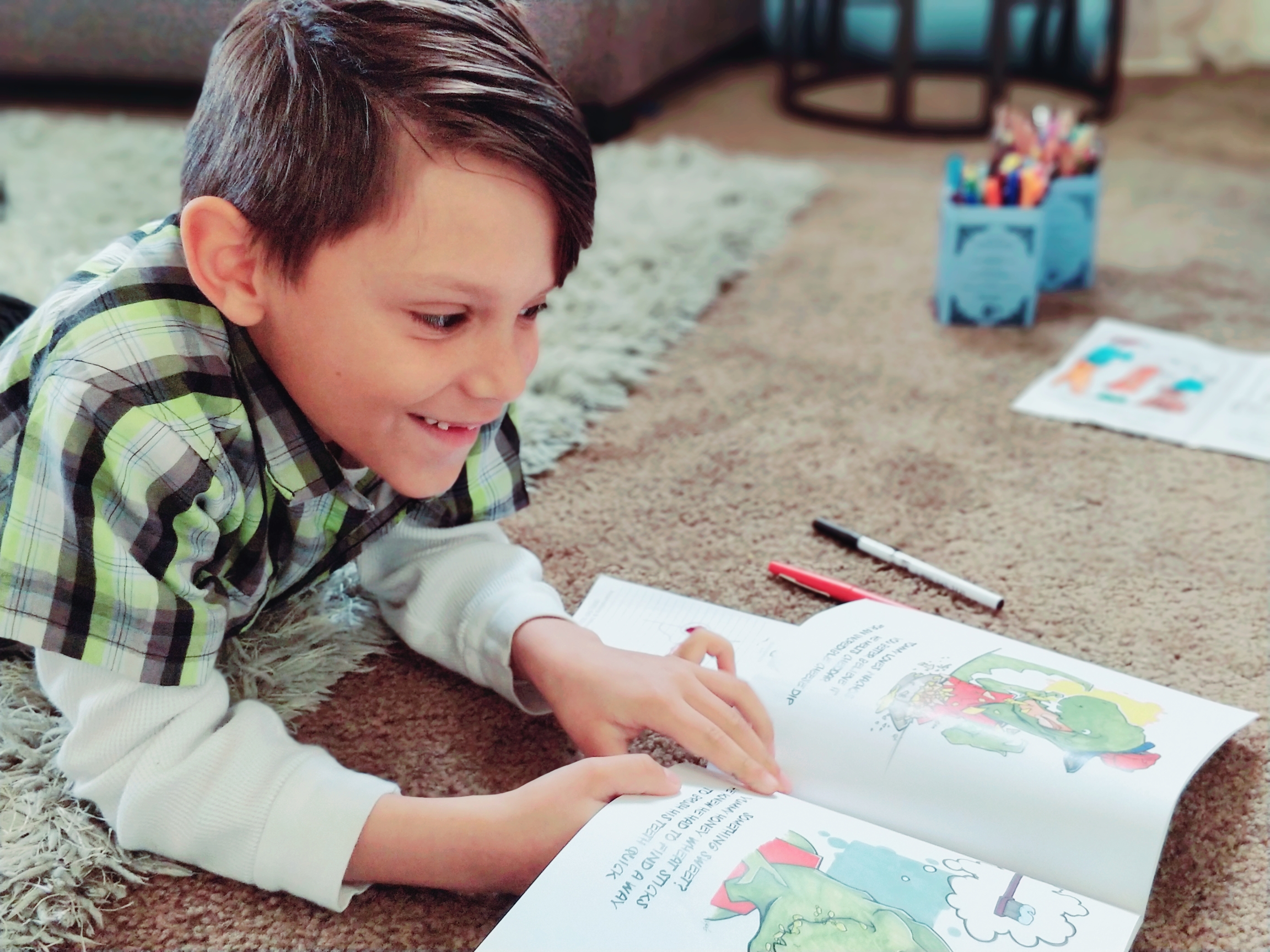 "Brush your Teeth Rex" is the first in the Rhymosaurs series of hip-hop rhyming books. Just the way Pete the Cat books carry a jazz rhythm when read out loud, Rhymosaurs books are read with a little hip-hop flare. This style of storytelling is not only fun for children but good for their brain. Research shows that this intertwinement of rhythm and words help children as they learn to read and speak. My favorite piece in the book is the last half of the book, the Graffiti Spot. This last set of coloring pages encourages children to freestyle as they color, add graffiti, or create their own story and rhymes. 
​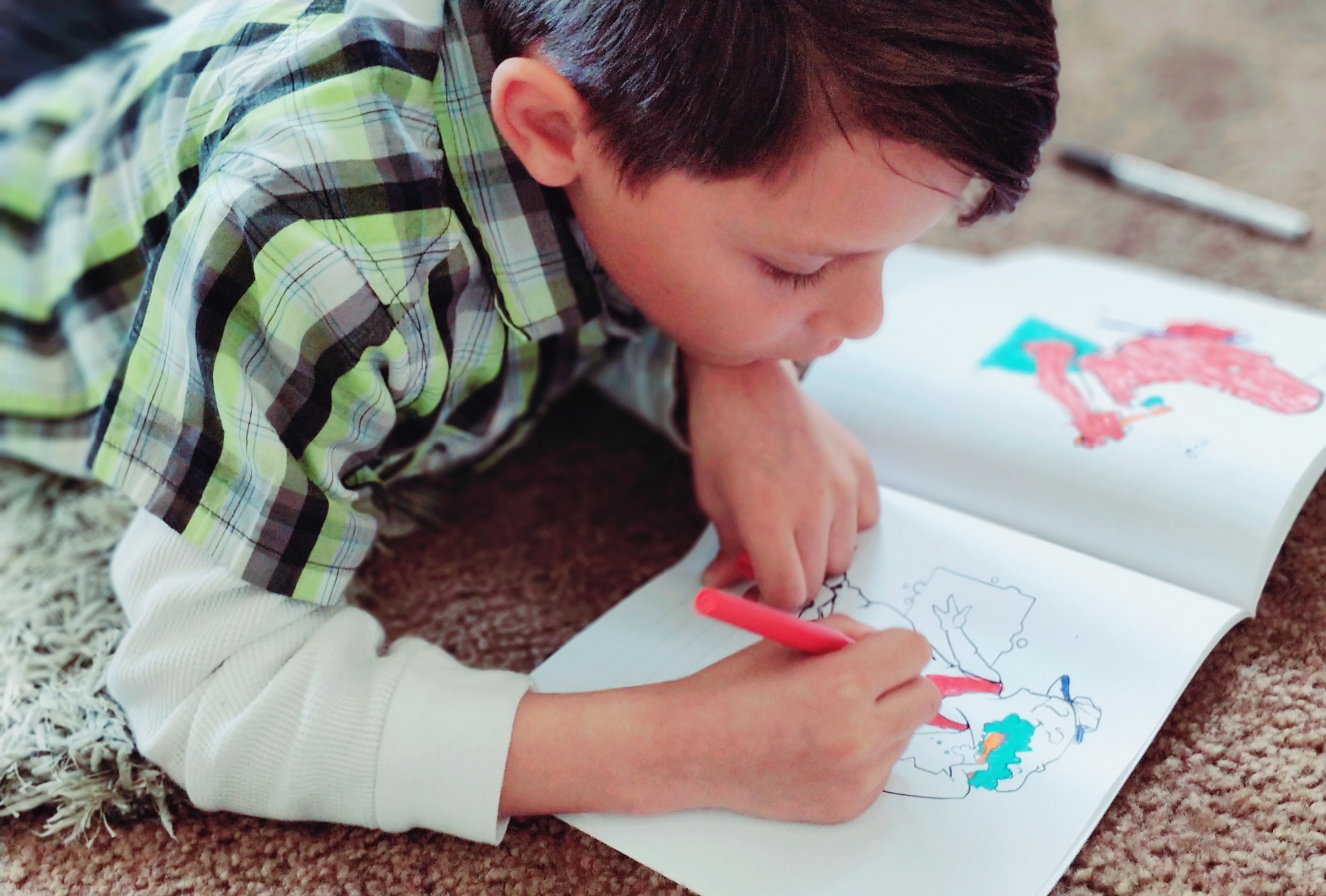 The cool dad behind this literacy concept is Orlando "Zeps" Molina. A husband and father to 1-yr old Sultana, Orlando very recently moved from Brooklyn to Stockton with his family. I met up with him at Empresso Coffee to chat about his new book (and to introduce this newbie to a great local cafe). Hip-Hop has always been very much a part of Orlando's life. In his book dedication and in our conversation, he mentions how his mother encouraged him to make "great quality hip-hop without bad words". He has found a market for just that over the years, both domestically and overseas, in the corporate world and through a variety of events and competitions. But during his wife's pregnancy, he decided to create a new path for good using his rap skills, he had the desire to not only do something positive for kids but to create a career that will allow him to transition into his new fatherhood role. "All kids like dinosaurs right?" he says, and so the first character of his series was born- Tommy Rex, the dino with short arms that has difficulty brushing his teeth and yet perseveres. And now Orlando has written the verses for "Tara Dactyl's" story, Book 2 in the Rhymosaurs series.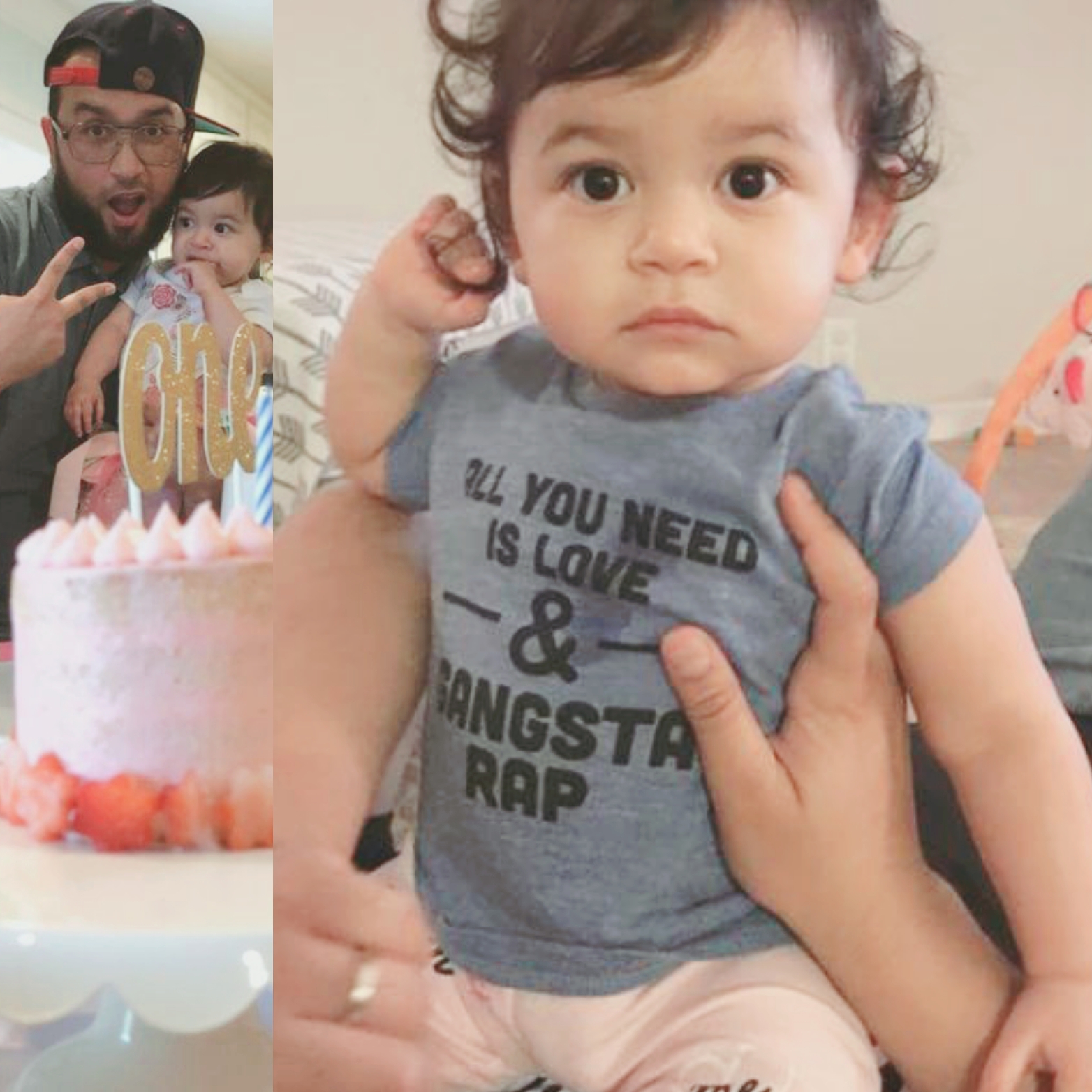 So how is this Dad settling into his new community? He says he feels lucky to have met so many people in Stockton that are helping him connect and embed himself into all the great things that are happening in Stockton's art scene. He has already performed at several events throughout the city and this spring he will be at Stockmarket in downtown Stockton's MLK Square introducing kiddos to Tommy Rex through a variety of freestyle activities. So make sure to buy the book and stop by Stockmarket so that your kiddo could get the author's autograph! Head on over to Amazon to get your own copy. Orlando also recently recorded audio of his rap to the lyrics of Tommy Rex Brushes his Teeth, you can hear the audio version on Audible. Make sure to follow "Zeps" on Instagram to stay tuned for the release of Tara Dactyl and make sure to welcome him to Stockton!