Last Sunday I attended the Grand Opening and Kid's Dance Battle Exhibition event hosted by the Elevate Dance Company, a dance studio in Stockton near Lincoln Center that specializes in teaching jazz, ballet, hip-hop, and breakdancing. A good friend of mine has been talking up this place for quite a while and so I decided to stop in briefly to check out the place and to see her son compete in the battle (Truman Thomas you rocked!). Let me tell you that my visit did not end up as a quick stop at all.  I absolutely could not get away- it was THE place to be on Sunday! The large studio was packed and I was happy to see that the community showed up to support our AMAZING youth and this wonderful studio. When I got home that evening my jaw was actually hurting from all the smiling- my heart was overjoyed at seeing the kids put themselves out there for this competition and I so admired their TALENT! I am glad to hear that the studio plans on hosting another dance battle later this year.
 Expression is life and we all need an outlet. For some that expression is transferred to canvas, others put pen to paper. Sunday's event was more than a fun homage to hip-hop culture, it was all about elevating the youth of Stockton and honoring their talent and choice to express through dance. The kids were treated like celebrities that afternoon with professional MC "Zeps" (Dad and children's book author) leading the activities and hyping up the crowd, professional dancers judging the battle (theirs was the most difficult task), guest DJ's and professional videographers.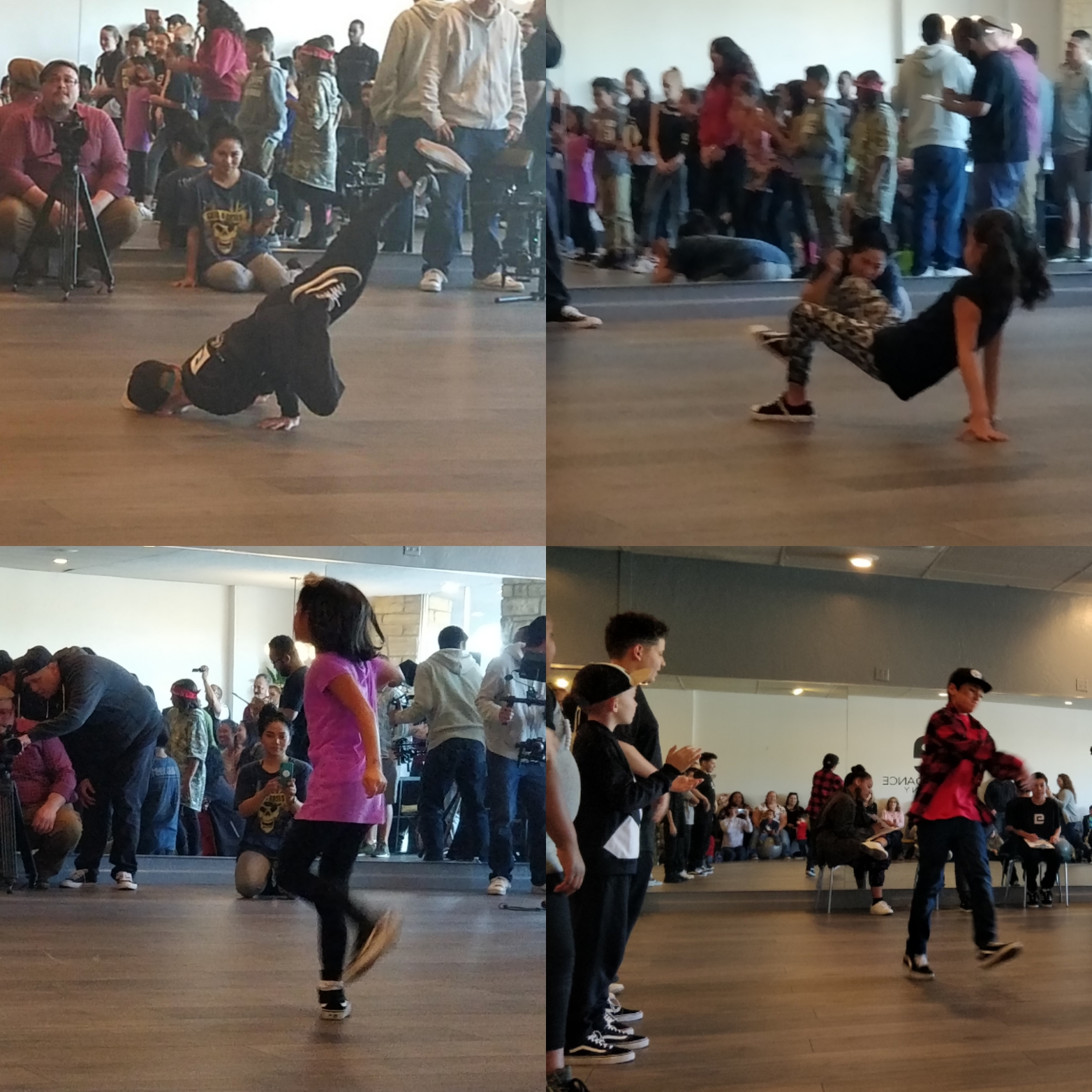 Dance Battle Exhibition

Edith Sumaquial, mom of two (ages 7 & 11), owner, and co-founder of Elevate, was beaming with pride as her own talented daughter and students competed. She has much to be proud of as she has created a space that is both functional (lots of space for dancing and a room where parents can chill or work while their children are in class) and fun (a pop-up cafe). Additionally, Edith has made sure that there are dance classes offered for dancers of all ages and skill levels 6 out of the 7 days of the week. It's a busy studio for sure. If you are interested in seeing what all the buzz is about, then check out Elevate to learn what they may offer you or your children by visiting their website here. They also offer trial classes for only $16! Not bad right?
Edith has also collaborated with other entrepreneurial women in the community to really maximize the use of the studio. Upstairs you will find Alina Gibson, also a mom of two (ages 4 & 6), with Define Barre and Fitness. Why Barre? Alina says "Oh so many reasons, but my number one is how low impact it is on your joints, yet a huge result in your physique. Barre works for every age group. You can push yourself to your limit, or take breaks as you need them. The focus is building strength, balance, and most importantly doing so with proper body alignment and positioning! Barre uses your own body weight for the majority of the workout. You'll never regret going to workout, but you will regret not going." Define also offers child care during most sessions for only $3 a child or $5 for two -which is amazing and often necessary for all the mamas with young kiddos. Check out Define Barre and  Fitness here or stop in for a trial class which is only $10 right now!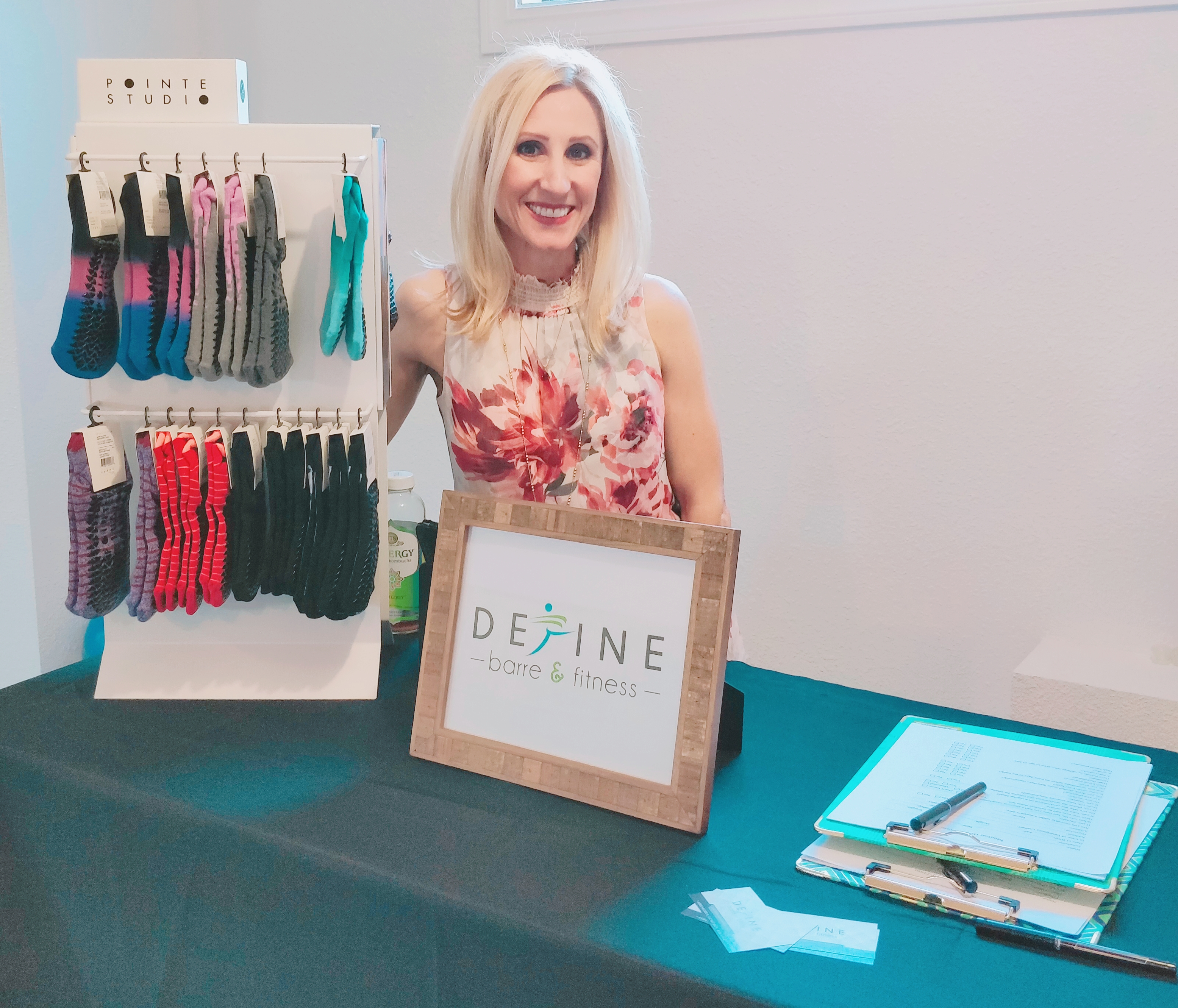 Another yummy partnership you will see at Elevate is the pop-up cafe hosted downstairs by GFAF Bakery. Here you will meet the lovely Angie Almendares, owner of GFAF Bakery, several days a week offering gluten-free treats and drinks. I sampled her cookies at the opening event and they were delish! The cafe is open at Elevate Monday 4-8pm, Friday 1-6pm, and Saturday 9am-1pm. Follow GFAF on Facebook or Instagram and try not to salivate all over your phone!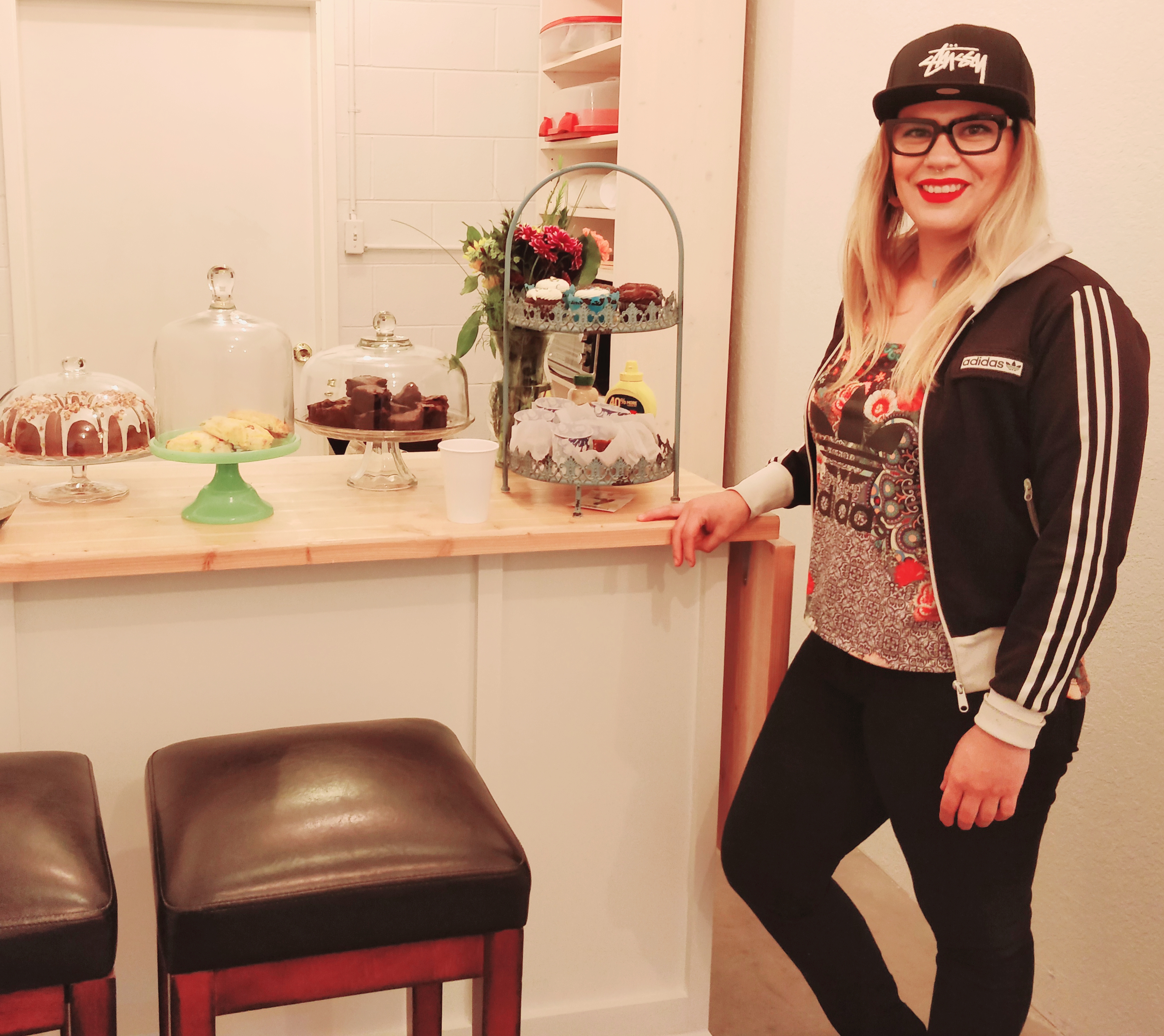 Elevate is one of those places that reaffirms how I feel about Stockton- and you all hear me say it so often. There is so much great stuff happening for our kids in our city. There are adults that believe in their talent and potential and they pour their heart into investing in them. A big thanks to Elevate and all those who contributed to Sunday's celebration of our youth!