http://www.stocktongov.com/files/PixieWoods2018Calendar.pdfWelcome to your 2018 Summer Camps Guide. Here you will find a list of Summer Camps that are being offered this summer in Stockton. Please contact businesses and organizations that are hosting listed camps for more information. The Camp Guide will be updated weekly so please check back often if you have not yet found a camp that fits the needs and interests of your family.
If you are running a summer camp or if you know of a camp that is not yet listed here and would like it to be included in this guide please email me at zulemag@macaronikid.com.
Oak Park Ice Arena Skate Camp
Come join the coolest camp this summer!
June 4 - June 8 Week 1
June 11-15 Week 2
Open to skaters ages 6 an up. All level skaters welcome. (will split groups into basic/advanced
level)
Basic Level- All Snowplow, Basic 1-2-3, Hockey 1-2. Emphasis on learning basic skating skills for figure and hockey skating.
Advanced Level- All Basic 4-8, Freeskate 1-6, and Adult. Emphasis on learning figure skating skills
Camp has both on and off ice activities scheduled daily.
Daily Check in at 9:00 am with Camper pickup at 1:30 pm.
$125 for all ages. ($75 MacKid discount with flyer below)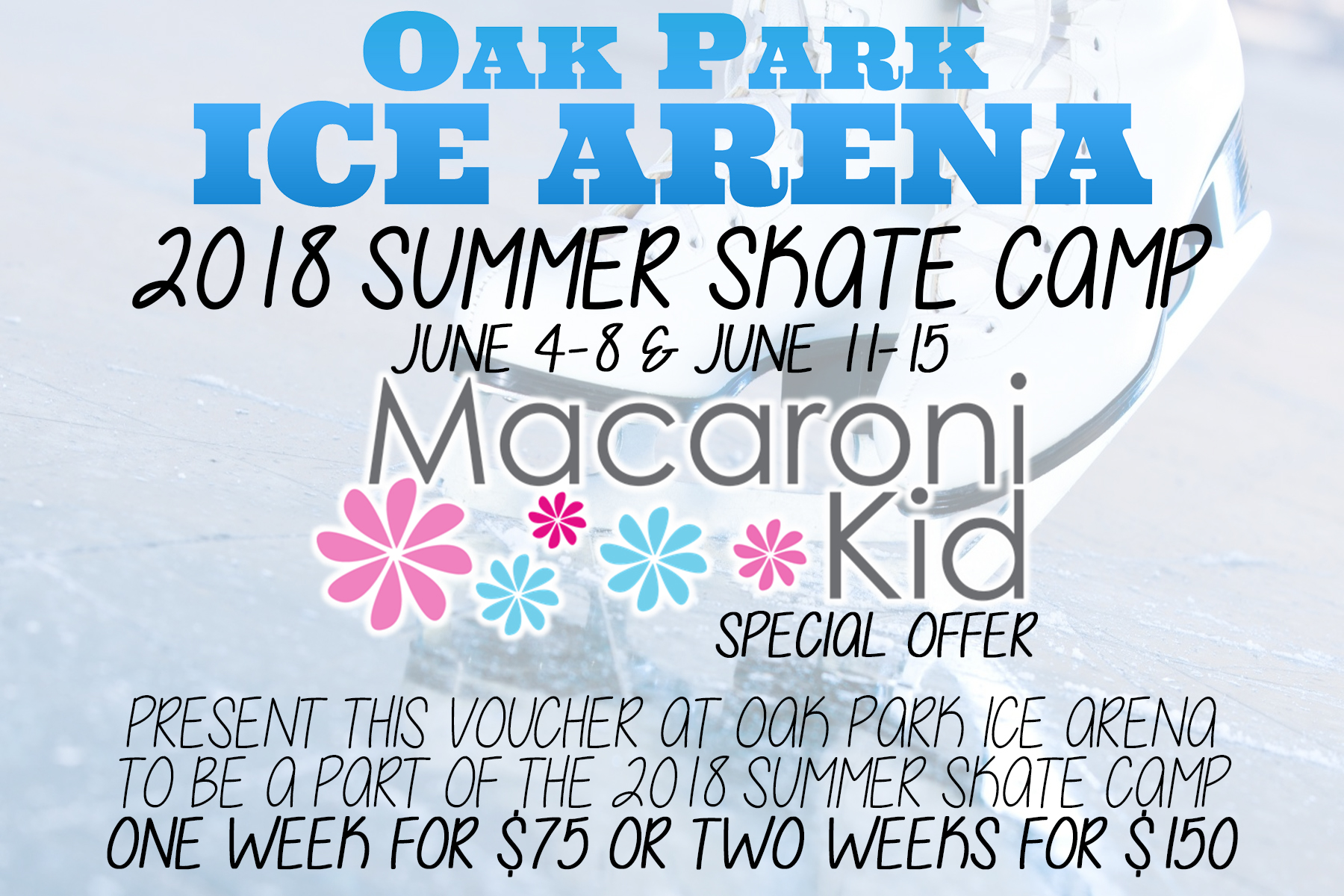 Ohana Martial Arts Weston Ranch Summer Program
University of the Pacific Summer Sports Camps
Pacific Women's Basketball Tiger Rookie Camp, open to any and all girls (and boys) ages 6-14. This camp is designed to develop fundamental basketball skills. Whether the camper is brand new to basketball or has previous playing experience, this camp will help develop new skills as a player and teammate. Campers will participate with others in their age group.

Dates: June 11-14 from 9am-1pm
Location: University of the Pacific, Stockton
Cost: $110
Stoudamire's School of Basketball: Tiger Youth Basketball Camp, open to any and all boys and girls ages 7-14 years old. This is a camp that focuses on teaching the fundamentals of the game (shooting, passing, dribbling, rebounding, and individual/team defense skills) and then immediately implements these learned skills into individual and team games. Campers are grouped according to age and ability level.

Dates: 4-7 (session 1) and june 18-21 (session 2)
Location: University of the Pacific, Stockton
Cost: $150 Half Day Camper (ages 7-9 from 9am-noon), $250 Full Day Camper (ages 10-14 from 9am-3pm)
Pacific Women's Soccer Youth Summer Camp, open to children ages 5 to 8th grade (all skill types welcome). We will help campers learn to improve their basic soccer skills and techniques through age-appropriate training and enjoyable games. This camp will enhance the player's technical development and skill building in a stimulating and positive environment. Campers will need to bring athletic shoes/cleats, water, athletic clothes, swimwear, and towel. Lunch is not provided, but available for purchase on campus.

Dates: June 11-15 (session 1), June 25-29 (session 2), July 9-13 (Session 3) from 9am-3pm with half days on Friday ending at noon. Swim sessions Monday-Thursday from 1:30-2:30 pm
Location: University of the Pacific, Stockton
Cost: $150/week
**$50 Discount for Stockton Macaroni Kid readers**
More Summer Camps to check out: