What is your form of self-care? It might be a bath, some form of exercise, listening to music, reading a book, or simply a few quiet minutes alone. For me, my self-care is doing something I love to do. One of those things is doing yoga.
When the pandemic turned the whole world upside down, the gym I attended closed, like many gyms. I missed attending my favorite yoga class and I felt off-balanced. I didn't pay good attention to my diet, did little physical activity and didn't focus on my personal well-being. Now, it's time to re-focus on my health (mind and body) and take care of me again. One of my goals this year is to be more active and spend more time doing yoga.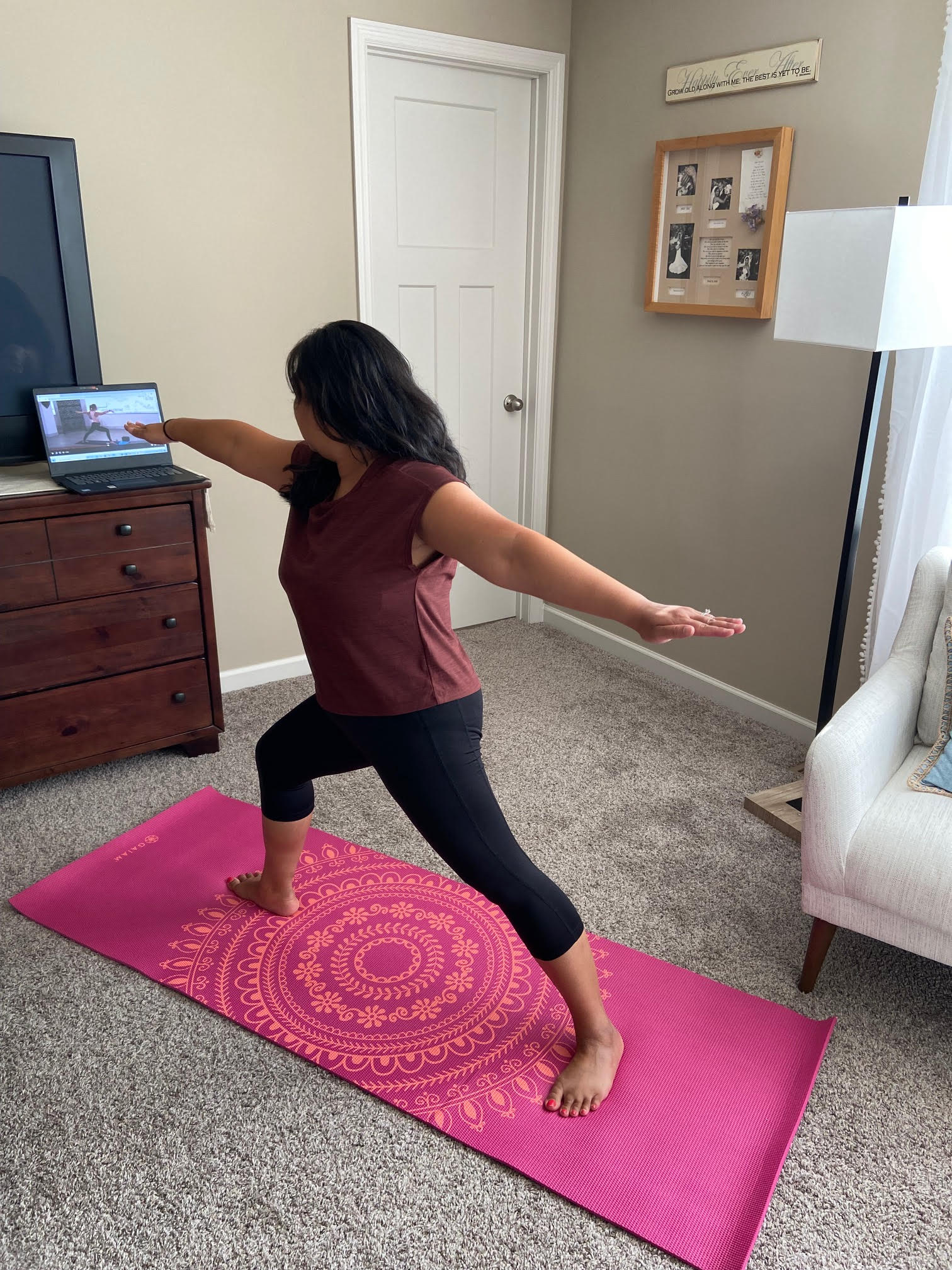 Lucky for me, I was introduced to Bulldog Online Yoga, a streaming yoga fitness platform. Bulldog Online Yoga was created on the premise that yoga can be fun, approachable, and accessible.
I remember attending my first yoga class. I felt a bit intimidated; I didn't know any of the poses, and I was self-conscious that I was "doing it wrong." The teacher was great. She offered alternatives to various poses and walked us through them. Even though I was a beginner in the class, by the end of it, I felt confident and good about myself.
Similarly, Bulldog Online Yoga offers an approachable and non-intimidating way to do yoga. Their on-line yoga and fitness classes are easy to follow along, making it easy for anyone (from the beginner to the yogi) to do. The class instructors seem genuine, energetic and make the classes fun, and easy to follow along to. They walk you through the yoga poses, push you to do your best and make the classes fun.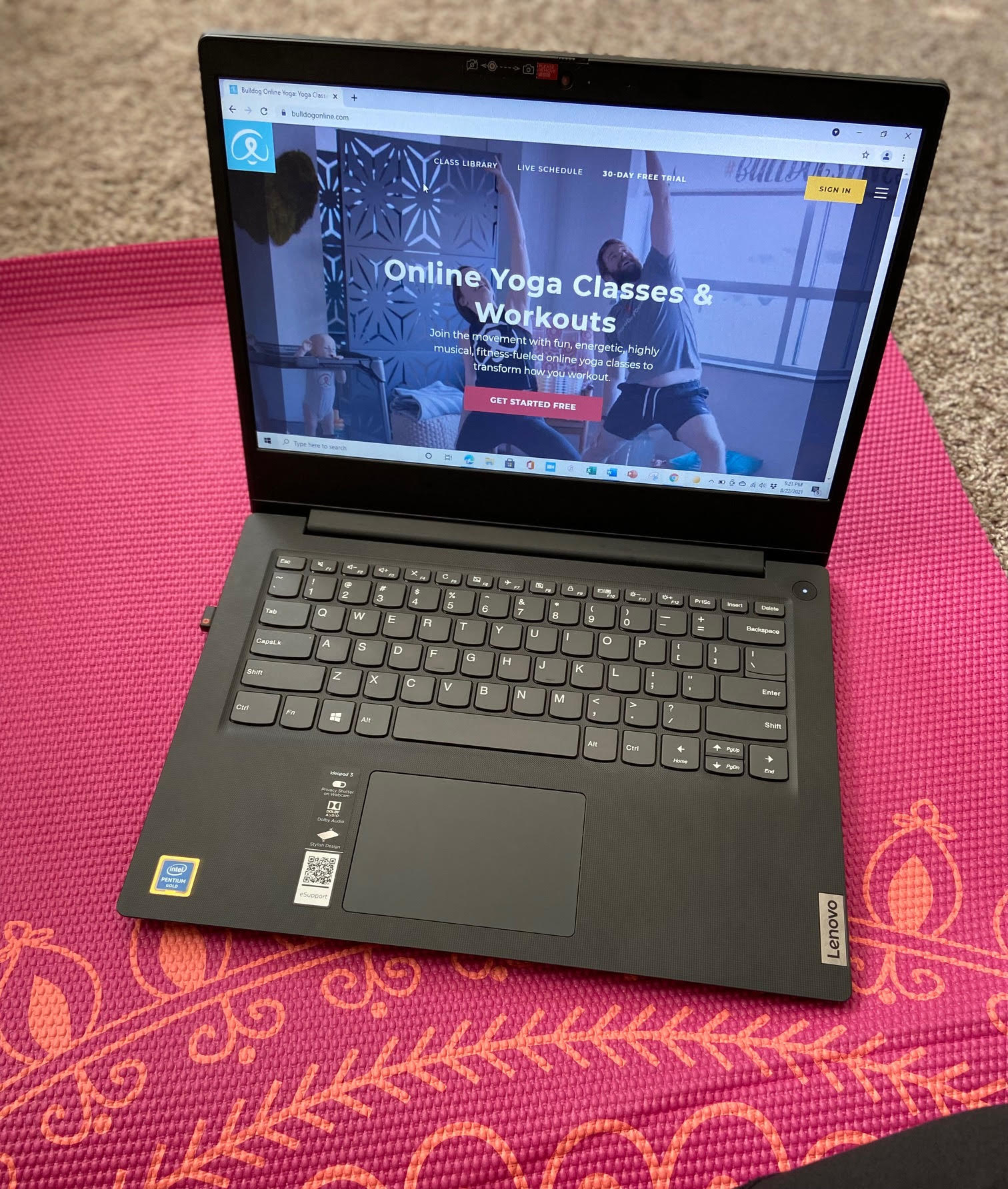 The Bulldog Online Yoga library of classes includes slower flow yoga, yoga classes with cardio (HIIT cardio) classes, Yoga Sculpt classes with weights, restorative yoga and even classes focused on certain body parts. You can choose your class, based on level of intensity and activity you'd like. The classes range from 10 min to 60 minutes. So many options! My yoga poses were a bit rusty from being out of practice for so long, so I appreciate the beginner classes offered to relearn the poses. The Bulldog Bites classes (classes under 30 min) are perfect if you are on a time-crunch. You can even stream the classes while on vacation or on a trip. The best part is, you can take the classes at your convenience, during the time that works for you. And, the music throughout the classes makes me want to download every class music playlist!
One of the reasons I enjoy yoga is how welcoming it is of all fitness levels. You don't have to be super fit or athletic to do yoga. Rather, just have a desire to learn and be active. With yoga, I can challenge myself with various poses, work on my breath and continue to develop better balance. I really love the Activate and Flow workouts, classes I can take in the morning to help me jumpstart my day. And, if I don't feel like doing a morning workout, I know I can start a class later in the day. There's even a slow flow yoga class designed to take before bed. I love how I can take the classes in the comfort of my own home, at my own pace. I know I'll really appreciate the convenience of classes during our cold winters, when I don't have to get all bundled up to go to the gym!
Bulldog Online Yoga even offers classes for kids and classes designed especially for men. My son and I had fun doing a kid's yoga class together. It was a fun activity to do as a family and I want to teach him the benefits of yoga. My husband was happy to see there are classes geared towards men, called Yoga for Bros. He's been wanting to give yoga a try, and this is the perfect opportunity to do so.
| | |
| --- | --- |
| | |
There are countless benefits to yoga. To name a few, you'll benefit from increased activity, less stress, flexibility, and strength. Yoga helps reduce my stress and provides me with time to clear my mind. For me, I know that being active and moving helps me feel balanced every day. I am a better mom and wife when I take time out for myself. It feels so good being back on my yoga mat and doing something that I love! It's a form of self-care, and a way to take care of myself. I feel stronger and healthier, both in body and mind, after each workout. I'm on the road to creating a healthier and happier me with Bulldog Yoga.
Here's your chance to experience Bulldog Online Yoga for yourself. You can sign up for a free 30-day trial to try out Bulldog's online library of classes. Check out the amazing classes, give it a try and experience the workouts for yourself. I know you'll love it as much as I do!
Want to learn more?
Find information about the 30-day free trial and Bulldog Online Yoga on their Instagram page and Facebook page.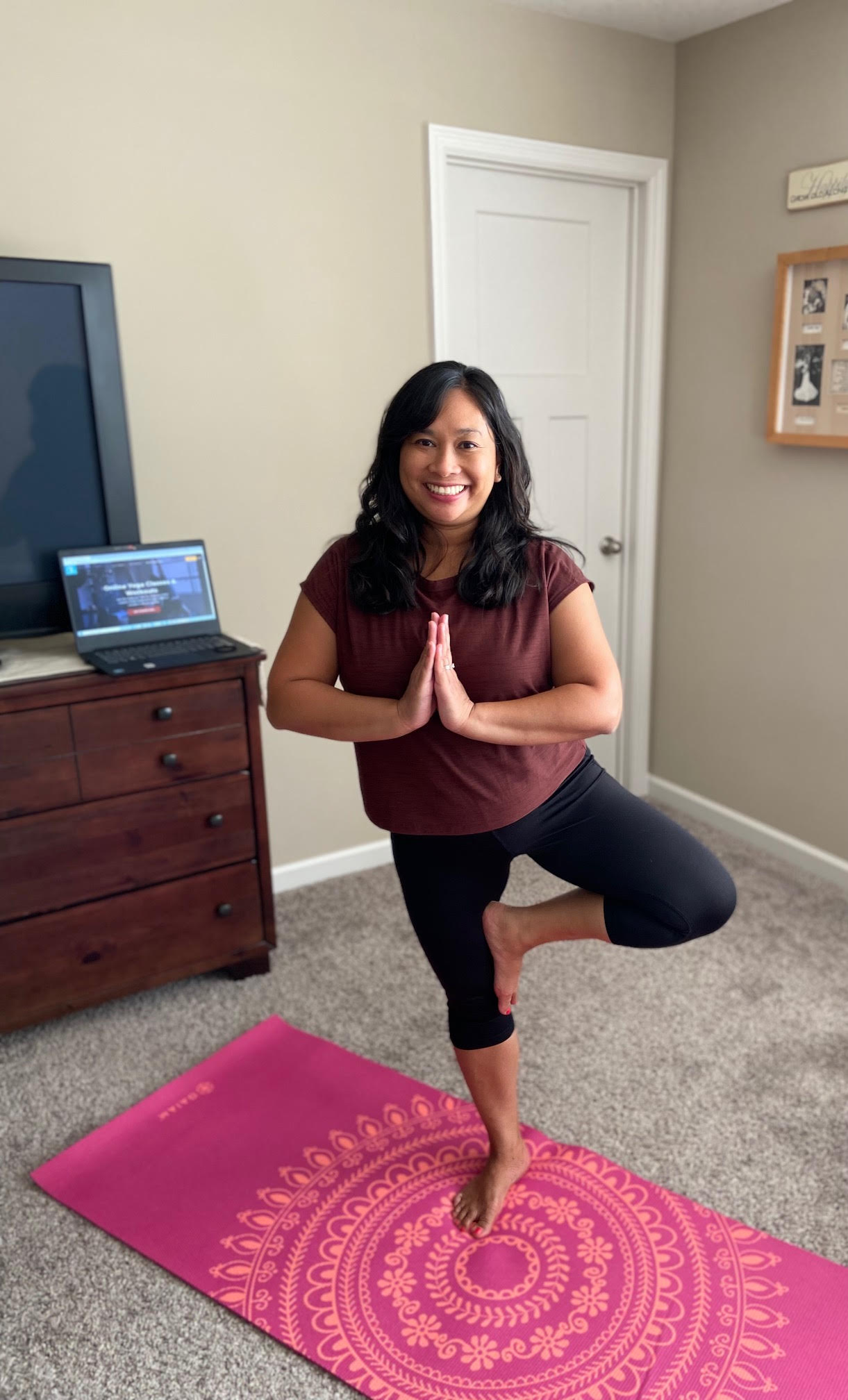 Disclaimer: I was provided a membership to the Bulldog Online Yoga platform, for the purposes of this review. All opinions, thoughts and views are my own.